Latest Musing

Imagining a Post Pandemic World
How might a post-pandemic world look and feel? Let's imagine a creative team at a New York City advertising agency pitching a campaign in 2050 for a new perfume (more than most products, perfumes are sold by attaching to the dreams and aspirations of their times). The Big Apple, ...

continue
Latest Book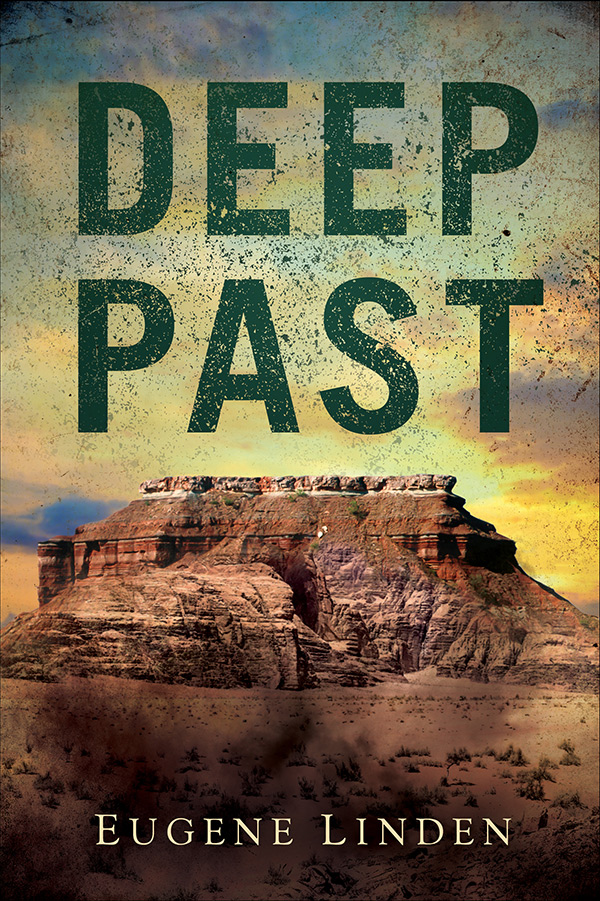 Deep Past
Buy from Amazon

more info
Articles by Category
endangered animals
rapid climate change
global deforestation
fragging

Books




Winds of Change
Buy from Amazon

more info
Afterword to the softbound edition.




The Octopus and the Orangutan
more info




The Future In Plain Sight
more info


The Parrot's Lament
more info


Silent Partners
more info


Affluence and Discontent
more info


The Alms Race
more info


Apes, Men, & Language
more info

Monday, May. 24, 1993
HOW ARE AFRICAN ELEPHANTS SIMILAR TO MINKE whales? Neither animal is in immediate danger of extinction, but both are protected by international hunting bans because past efforts to exploit the beasts commercially have driven their populations into precipitous decline. Countries that have well- managed elephant herds, including Zimbabwe, South Africa and Botswana, are eager to sell ivory, just as Norway and Japan want to kill whales. But conservationists are loath to exempt specific nations from the ivory-trade ban for fear that any traffic in tusks will bring a reprise of the rampant cheating that occurred before sales became illegal in 1989.

When it comes to exploiting nature, humans seem to be like alcoholics: either on the wagon or on a binge. The fashionable and optimistic belief that humans can reap nature's bounty in a controlled fashion -- an ideal known as "sustainable use" that has long been the prevailing philosophy of conservationists as well as many businessmen -- is turning out to be a chimera.

Though many of the world's fisheries are ostensibly managed on a sustainable basis, important species are in danger. Among them: bluefin tuna, cod and haddock in the Atlantic; certain varieties of grouper and snapper in the Gulf of Mexico; and sardines and anchovies in the Pacific. The United Nations and World Bank sponsored the Tropical Forestry Action Plan to sustain forests, but instead the plan spurred further deforestation. When asked by an environmentalist what he meant by sustainable, a World Bank agronomist replied, "Fifty years of timber production." Even the rubber tappers of Brazil's Amazon rain forest, who along with their martyred leader, Chico Mendes, became symbols of the sustainable use of tropical forests, overexploit their ecosystem. Writing in the journal BioScience, John Browder notes that in search of food and sources of cash, these seringueiros can kill off wildlife and cut forests as much as settlers do.

Sustainable use is not some fringe idea, but rather the central organizing principle for global environmental policy, a concept refined over two decades at international conferences. It is often paired with "sustainable development" -- the notion that economic development, if carried out in a careful manner, can proceed without exhausting the natural resources needed by future generations. As recently as last June during the Earth Summit in Rio de Janeiro, governments tried to forge an action agenda based on sustainable development.

Now, however, scientists are beginning to acknowledge that theories of sustainable use and development almost never work in practice. "What we are seeing is that conservation and development are not the same process," says the Wildlife Conservation Society's John Robinson, a leading revisionist on sustainable use. "If you are interested in development, you cannot get there by doing conservation, simply because the most diverse ecosystems are usually not the most productive in human terms." This means that development almost always brings losses of biological diversity. Instead of preserving the variety of a rain forest, for example, humans have the urge to chop down the trees and plant uniform crops.

What's good for society in the long run is of no immediate concern to people who use up natural resources. Given the high cost of modern fishing equipment, an individual fisherman is driven to catch every last fish rather than limit catches and ensure long-term supply. And no matter how good the plan to manage an ecosystem, some people will cheat.

Environmentalists cling to the idea of sustainable development because it enables them to present themselves as advocates of economic progress and, as Robinson puts it, "the concept allows them to play with the big boys and have an impact on huge development projects." If sustainable development proves illusory, environmentalists will be left with a huge problem: there is no big idea ready to fill the void. With human numbers expected to double in the next 60 years, policymakers must now find some new trail map that will enable humanity to walk the ledge between rising material expectations and the wholesale collapse of the biosphere.

Robinson believes environmentalists will have to embrace anew the politically incorrect concept of pure preservation for some vital areas. For their part, policymakers must try to guide development away from sensitive ecosystems and toward regions where inevitable losses of diversity are more "acceptable." An economics that accurately accounted for the costs of destroying species would also help. Most likely, though, a sustainable future will not come from policy wonks, but rather from a broad change in values as ordinary people react to ecological disasters around them.
Short Take
Relaxing COVID-19 Restrictions will Kill, not Save, the Economy
[This is a more developed version of the previous Short Take}
Those who want to relax mandates on self-isolation and social distancing to save the economy have got it exactly backwards. Reopen society too soon, and we risk destroying the economy as well as public order and our shaky democratic institutions. The reason comes down to two words: supply lines.
Supply lines for necessities such as food are already under stress. Those going to grocery stories encounter random instances of empty shelves and vegetable bins. Smithfield Farms shut down a South Dakota plant that supplies roughly 4% of the pork in the nation after over 500 of its workers tested positive for the coronavirus. Other giant meat processors such as Tyson have also shut down plants for similar reasons. Farmers in the West are having trouble finding workers to harvest the crops now reaching maturity in the fields. And even if they manage to get the crops picked, farmers are out of luck if the truckers fail to show up, or the flow of packaging for their products get interrupted.
Right now, these disruptions are episodic, but that should be concerning because we haven't even seen the end of the first wave. What we have seen is that vital front-line workers such as nurses, doctors, EMT's, and other first responders have had trouble finding protective equipment and maintaining morale. Some have staged walkouts over the dangerous conditions, and these are workers with a sense of mission.
By contrast, for most of the hourly-paid workers who keep supplies made, distributed, and sold, their work is a job that pays the bills. It would be appropriate if society recognized that they played a vital role, but mostly these workers encounter demanding bosses, monotony, and surly customers. If sick, they are not going to work – nor would we want them too. And they are not likely to risk their lives if going to work exposes them to contagion.
Disruption of one link, e.g. the trucker that delivers food the last mile, could halt a supply chain. COVID-19 is a threat to every link. Should a second wave hit before there is a readily available, cheap and effective treatment, it's a very high probability that many supply lines will be disrupted and filling the gaps could easily overwhelm the nation's businesses.
Even today, on the evening news, we see images of vast caravans of cars lined up to get supplies from food banks. Imagine two weeks of empty shelves in the stores that feed our cities. How likely is it that civil order could be maintained in that situation? Will people suffer in silence if they realize that they can't buy food for their kids because our leaders reopened the economy before a treatment was available because they wanted to prop up the stock market (which is how it will be portrayed)? If we want to look analogues for what life is like once supply chains break down, they're readily available today in cities like Mogadishu, Kinshasa, and Port au Prince.
Thus far, the Trump administration's response to the pandemic seems to be a mélange of Boss Tweed, Don Corleone and Inspector Clouseau. For the next act, the administration has a choice: Churchill, who bolstered British morale during the London Blitz, or Pol Pot, who sacrificed millions of his countrymen for a bad idea. Let's hope those around Trump can convince him that the cure for the disease is the cure for the economy.

read more