Latest Musing

A DISTANT MIRROR ON TODAY'S OUTPOURINGS OF RAGE: FRAGGINGS DURING THE VIETNAM WAR
Lately, I've had a sense of deja vu witnessing the rage boiling in America: voters sending death threats to Republican representatives who voted for a bipartisan infrastructure; school board meetings blowing up in fights over reading lists; passengers punching airline crews in the...

continue
Most Recent Book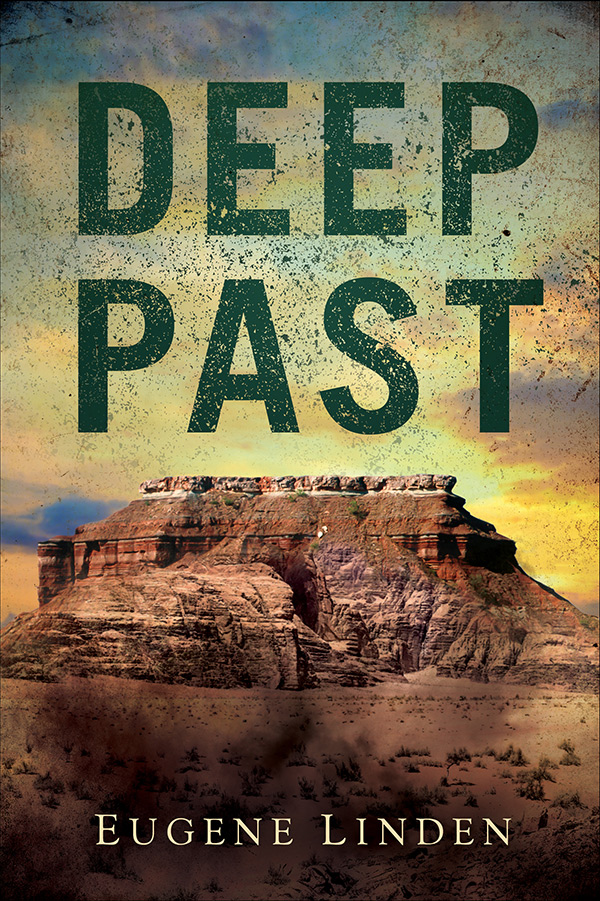 Deep Past
Buy from Amazon

more info
Articles by Category
endangered animals
rapid climate change
global deforestation
fragging

Books
The Ragged Edge of the World




Winds of Change
Buy from Amazon

more info
Afterword to the softbound edition.




The Octopus and the Orangutan
more info




The Future In Plain Sight
more info


The Parrot's Lament
more info


Silent Partners
more info


Affluence and Discontent
more info


The Alms Race
more info


Apes, Men, & Language
more info
This web site contains links to Eugene Linden's essays, articles and books on a wide range of topics ranging from environment to social and economic issues. There are articles on the science and dynamics of climate change and the possible social, economic, and environmental effects of global warming (including some of the first national articles on rapid climate change). Other environmental articles deal with endangered animals, the biodiversity crisis, threats to water supplies, global deforestation, and the politics of environment. The site also contains links to Linden's writings on social issues ranging from the plight of indigenous peoples to dynamics of financial markets. Some writings look forward offering future predictions about how such factors as the wage gap, population pressures, migration, and the rise of religious fanaticism might bring increased instability and drastic change.


To be published in April 2022



"Eugene Linden wrote his first story on climate change, for Time magazine, in 1988; it was just the beginning of his investigative work, exploring all ramifications of this impending disaster. Fire and Flood represents his definitive case for the prosecution as to how and why we have arrived at our current dire pass, closing with his argument that the same forces that have confused the public's mind and slowed the policy response are poised to pivot with astonishing speed, as long-term risks have become present-day realities and the cliff's edge is now within view.



Starting with the 1980s, Linden tells the story, decade by decade, by looking at four clocks that move at different speeds: the reality of climate change itself; the scientific consensus about it, which always lags reality; public opinion and political will, which lag farther still; and, arguably, most importantly, business and finance. Reality marches on at its own pace, but the public will and even the science are downstream from the money, and Fire and Flood shows how devilishly effective monied climate-change deniers have been at slowing and even reversing the progress of our collective awakening. When a threat means certain but future disaster, but addressing it means losing present-tense profit, capitalism's response has been sadly predictable.



Now, however, the seasons of fire and flood have crossed the threshold into plain view. Linden focuses on the insurance industry as one loud canary in the coal mine: fire and flood zones in Florida and California, among other regions, are now seeing what many call climate redlining. The whole system is teetering on the brink, and the odds of another housing collapse, for starters, are much higher than most people understand. There is a path back from the cliff, but we must pick up the pace. Fire and Flood shows us why, and how." From Catalog Copy





 





Short Take
Afghanistan: When Losing is Winning
The stunning, but entirely predictable, collapse of the Afghan military marks the latest installment of our failure to understand what wins wars. Short answer: it's not weaponry; it's morale. This pattern of failure goes back 60 years to Vietnam, and even further. We load up corrupt autocrats and war lords with weapons, only to see war profiteers siphon off and distribute the bounty, while the other side pursues their goal with patience, and a deep sense of mission – however wrong-headed we might think that is.
There's a tell in this pattern. When a superpower continues to hew to a failed strategy of counter insurgency after 60 years of failure, someone must be making out, big time. We don't need to look very far to see who that is. Defense contractors get to sell the weapons that we hand over to our feckless allies, and then, after tens of billions of dollars in materiel are left behind as we withdraw, they get to sell all over again as we restock. Thus, losing becomes a win-win strategy. In that sense, winning would be a losing strategy because they don't get to double-dip. So, once again in Afghanistan, Mission Accomplished!
read more