Lastest Musing
THE OZONE CHRONICLES; HISTORY REPEATING AS TRAGEDY
Joe Farnam, the dogged, data-driven discoverer of the ozone hole, died in 2013, three years before publication of findings showing that the ozone layer, which protects life on earth from UV radiation, has finally started to recover. This nascent recovery comes 42 years after atmospheric chemists fir...

continue
Featured Book




The Ragged Edge of the World
Buy from Amazon

more info
Articles by Category
endangered animals
rapid climate change
global deforestation
fragging

Books




Winds of Change
Buy from Amazon

more info
Afterword to the softbound edition.




The Octopus and the Orangutan
more info




The Future In Plain Sight
more info


The Parrot's Lament
more info


Silent Partners
more info


Affluence and Discontent
more info


The Alms Race
more info


Apes, Men, & Language
more info
Short Take
Thirty-two years ago, I did a deep dive into political apologies and published it in the Wall Street Journal. The bottom line: apologies work for incumbents, but not challengers. I suspect we'll still be hearing them thirty-two years from now -- and they'll still be just as insincere.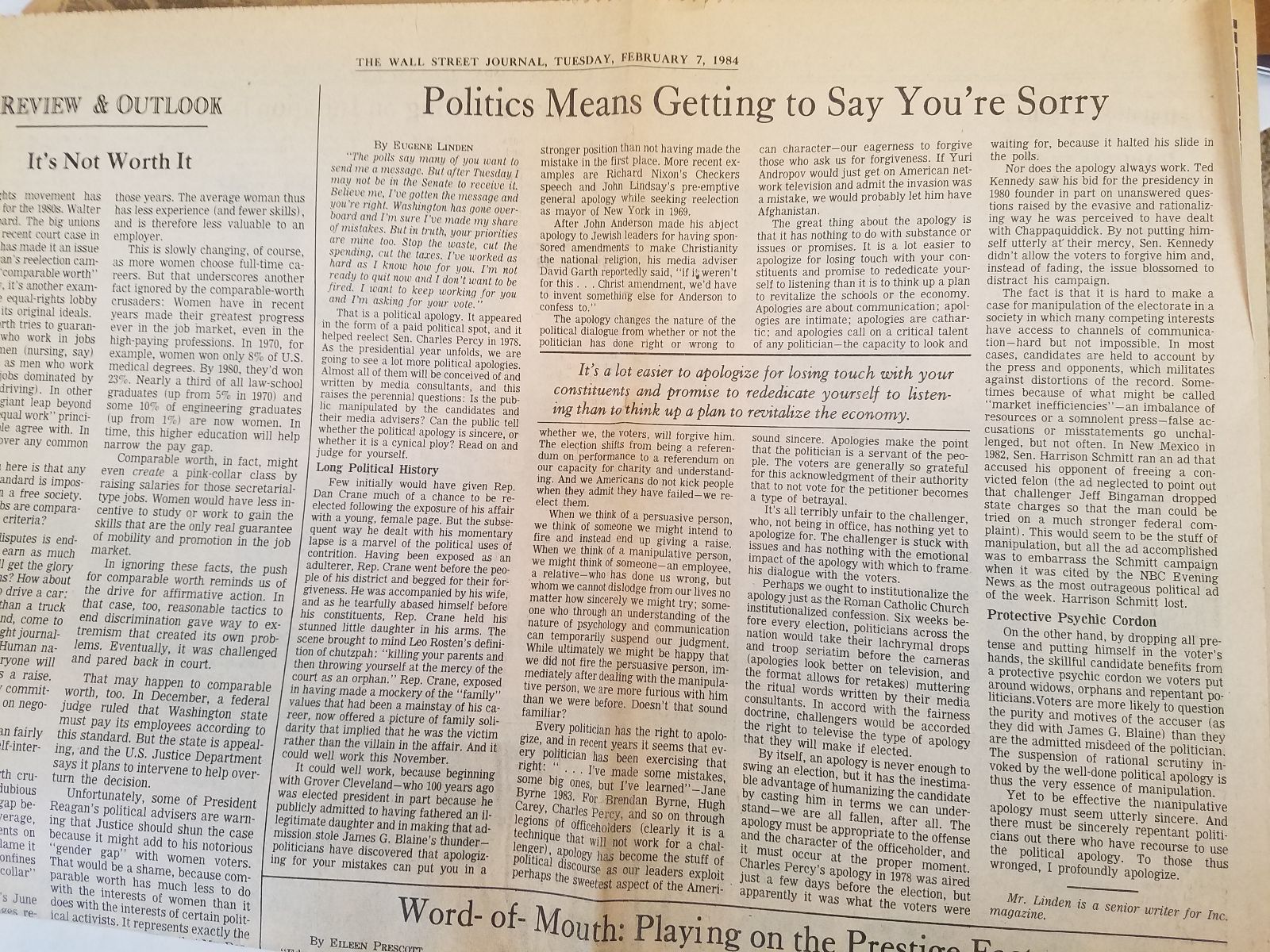 read more