Latest Musing

THE PROBLEM WITH MUSK'S BID FOR TWITTER IS NOT THAT HE'S A BILLIONAIRE
Matt Taibbi, a journalist whose writing I admire, has joined the throng decrying the hypocrisy of pundits who write on the pages of the Washington Post (owned by a billionaire) that if billionaire Elon Musk buys Twitter it will be a threat to democracy. This is too glib. The problem isn't b...

continue
Books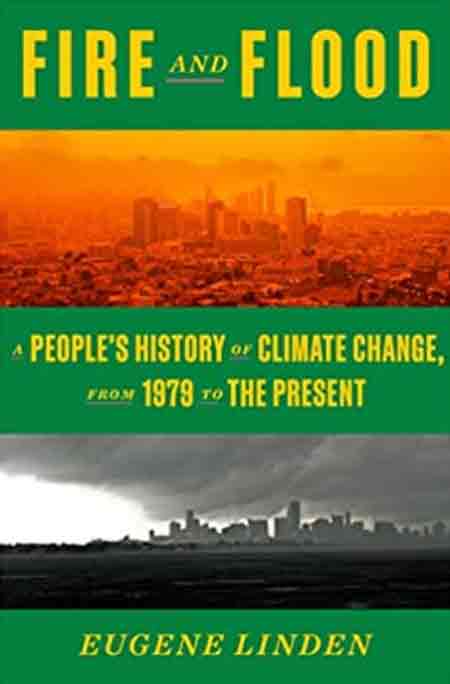 Fire & Flood
Buy from Amazon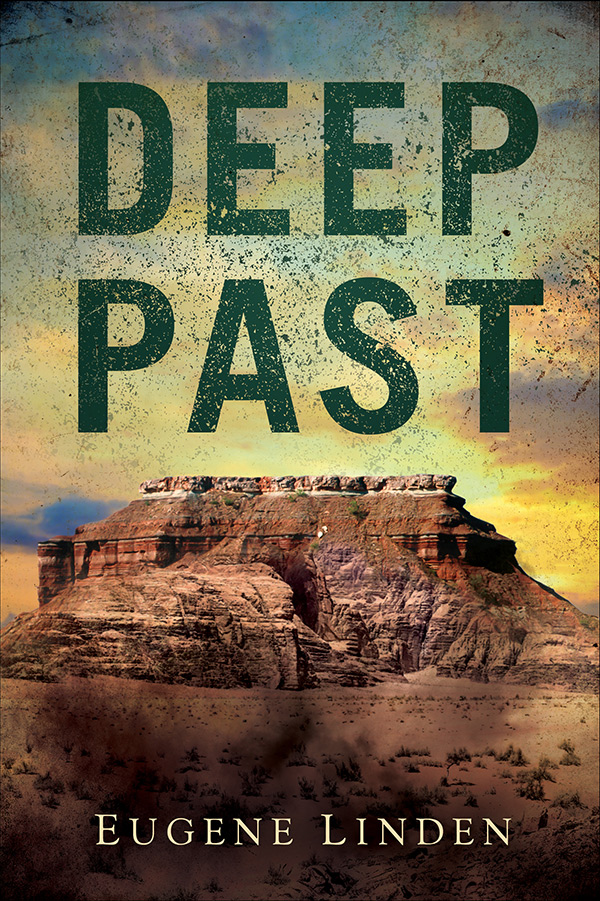 Deep Past
Buy from Amazon

more info
Articles by Category
endangered animals
rapid climate change
global deforestation
fragging

Books
The Ragged Edge of the World




Winds of Change
Buy from Amazon

more info
Afterword to the softbound edition.




The Octopus and the Orangutan
more info




The Future In Plain Sight
more info


The Parrot's Lament
more info


Silent Partners
more info


Affluence and Discontent
more info


The Alms Race
more info


Apes, Men, & Language
more info
HE WAS LOST AND NOW HE IS FOUND.
Friday September 15, 2006
HE WAS LOST AND NOW HE IS FOUND. On Saturday, August 12, we were having a family barbecue in Pelham New York, having just moved up from Washington, DC a week earlier. It was just my wife and our two kids and her brother, his wife and their twins. The evening was thoroughly pleasant. We'd let Murghatroyd, our 11 year-old Bengal, out of the house for the first time that day, and he was overjoyed. Murghy was an outdoor cat in the extreme, and he'd made our life a living hell while he was cooped up during the week as we tried to habituate him to the new surroundings. Now outside, he rolled luxuriantly in the grass and repeatedly showed up during dinner to hop on the lap of various guests, and play the role of host. Midway through the evening we heard a scuffle off in the bushes, and then the smell of skunk spray wafted our way. Murghy didn't return to the party, but we didn't think much of it. He was our smartest cat by far, and we trusted him (Lucy, another Bengal was definitely more suburban in her inclinations, and, after a Oliver Twist kittenhood, our two other adopted strays were never going to venture far from the food bowl). But then Murghy didn't show up the next day, the next, nor the next, and with each passing day, a pall deepened over the remainder of the summer and an ache took hold somewhere deep. I've always considered myself level headed about animals. Nothing is more elegant and interesting than the genius of evolution, and I have spent many years investigating evidence that the evolutionary forces that produced consciousness and other higher mental abilities in humans also produced those abilities in other species. But, I've always shied from some of the more radical ideas about alternative intelligences in other animals, e.g. the notion that cats communicate with us by planting images directly in our subconscious - "mind bombs" as one woman wrote when explaining how her cat had alerted her that the house was on fire. That is, I tended to discount these ideas until my wife and I began receiving missives very much like what the woman had described. While I've been accused of being apocalyptic in some of my writing, on a daily basis I tend to be optimistic. Mary, by contrast, likes to prepare herself for bad news. Our rented house in Pelham was not far off a golf course. I tried to take comfort when one of my neighbors described the course as "cat heaven," with vast troves of small animals for a cat to feast on. I envisioned Murghy's walkabout as something like a Tahitian vacation. Besides, Murghy had a collar with our phone number on it. There was always a chance that a Good Samaritan would give us a call. Mary spoke to another neighbor, however, who told of a surge of pet disappearances in the neighborhood, and mentioned rumors of a pet-killing coyote in the vicinity. We got a call about the body of a cat that someone had found near the golf course, and Mary reported that the much worked-over corpse bore some resemblance to Murghy. There was a resemblance, but I convinced myself that the color was a bit too light. We put up posters and followed up leads when people called in. Every time our hopes were dashed. In some ways news was worse than no news. One ostensibly sighting placed him near the deadly confluence of two parkways. Reconnoitering following one phone call revealed that a very cute kitten was making a go of it as a stray (her welfare was being monitored by solicitous neighbors), and we were never able to run down the sightings of a larger cat that fit Murghy's description. After about ten days, the dreams began. I had them, Mary had them, even the kids had them. They were intense and good dreams: Murghy coming home, Murghy curled up in my lap. Ever the optimist, I thought of them as postcards - Murghy was telling us that he was alright; the Tahitian vacation was going well. I tried to send return messages as well, helpfully beaming out an image the landmarks in our neighborhood. Overcoming her instinct to protect herself against bad news, Mary put a positive spin on the dreams as well: Murghy was telling us that he was alive. Still, at eleven Murghy was no spring chicken, and beyond the golf course lay a rough world if you were a lost cat. Moreover, there was always the chance he'd set off with some hare-brained plan to get back to DC. I was outwardly optimistic, but deep down I started preparing myself for life without Murghy. August turned into September, and although there were pleasant moments, at some level I was holding my breath as my subconscious tried to figure out how to resolve my feelings about Murghy, who played a far larger role in my thoughts than you might expect of an animal that weighed 10 pounds and slept most of the day. Mary and I replayed every heartbreaking missed opportunity. None was more anguished than the discovery on Sept. 10 of a message from just the Good Samaritan we had been hoping for. The woman caller said that she had encountered a very friendly cat on the grounds of a hospital and that he let her see his collar and read the phone number. The problem was that the message was ten days old. We'd set up voice mail on our new phone, but, unbeknownst to us, some of our missed calls were recorded by the phone itself rather than voice mail. Mary discovered the message at one in the morning. I was long asleep since I had to get up at 6:45 in the morning. She woke me up however, and I felt a surge of hope and adrenaline, which, unfortunately, kept me up most of the short remainder of the night. Murghy was alive, but the idea that we might have missed our opportunity to find him was too painful to contemplate. The sighting placed Murghy about 15 miles north of Pelham. I was there by 7:30 on Sept 11, the next morning, calling for Murghy, handing out posters, and badgering everyone I could. Settling down I decided to think like a cat, and that led me to the back of the sprawling main building where the garbage was stored. I did a walk through and it looked promising, but I had handed out all my posters by this point, and I was also very late for work. Dejectedly, I left to get my car. On the floor of the car, I saw one last poster and so I drove back to the garbage area to leave it with one of the workers. I found someone who looked like he worked there and showed him the poster. He glanced at it, and then did a double-take. He said that a cat that looked like this had been hanging around for a week. He'd seen it as recently as the previous Friday. Other workmen came by and confirmed the sighting, pointing to a fenced-off area where the cat had been seen. Before leaving, I decided to walk over to the spot and try calling one more time. I saw movement on the other side of the fence. Then I saw a tail, and then I saw Murghy's beautiful face. I said, "Murghy," and he, being a cat, said, "meow." Then he said, "meow' about 25 times. There ensued a farcical series of maneuvers as I got inside the fence even as Murghy got out, but only a minute later we were re-united. He was skin and bone (putting paid to my reassuring delusion that he was off on a cat's version of a Tahitian vacation), but still very much Murghy. As I drove home, I called Mary and said, "somebody wants to talk to you." In the days since we've tried to figure out how he got there. I know he's tried to tell me, but despite years of effort I still don't understand cat beyond a few rudimentary phrases. My best guess is that he somehow got to the Hutchison River Parkway and wandered north in the sward of wood and grass that borders the road. As for those messages, who knows? It would have been helpful had they have conveyed more information, but the sender was a cat (if in fact they were sent), and not Jack Bauer, and he was lost to boot. The key thing though is that they convinced us to retain hope, and perhaps our messages kept Murghy's hopes up as well. What matters most is that against all odds he's back, and our world was set right on again on, of all days, Sept. 11.
Short Take
HOW THE OPTIONS TAIL HAS COME TO WAG THE MARKET DOG: A Simple English Language Explanation of How Structural Changes in the Stock Markets Contribute to Whipsaw Movements in Prices.
Lately a string of violent price movements and reversals in the equity markets make it look like the markets are having a nervous breakdown. The last day of trading in April 2022 saw a 939 point drop in the Dow. The day before that, the Dow rose about 625 points, and two days before that it fell over 800 points. The very next week, after two quiet days, the Dow rose over 900 points after the Fed announced its biggest rate hike in 22 years (ordinarily a big negative for the markets), and then, the next day, fell over 1000 points (more on this later). There have been plenty of headlines – about the Ukraine Invasion, inflation, the threat of a Fed caused recession, supply chain disruptions – to justify increased uncertainty, but the amplitude of the moves (and the sudden reversals) suggest something more may be at work. Here follows an effort to explain in simple language the significant changes in the market that have contributed to this volatility.
"This time it's different" is perhaps the most dangerous phrase in finance as usually it's uttered by market cheerleaders just before a bubble bursts. That said, markets do change, and those changes have their impacts. One change in the markets has been the shift from intermediaries (such as brokers) to direct electronic trading, a shift that has made the markets somewhat frictionless, and allowed computer driven funds to do high speed trading. This shift began a couple of decades ago. Today's markets can move faster than a human can react.
Another shift has been the degree to which passive investing through index funds and algorithmic trading through various quant funds have come to eclipse retail investing and dominate trading. A consequence of this is that to some degree it has mooted individual stock picking because when investors move in or out of index funds, the managers have to buy or sell the stocks held on a pro rata basis and not on individual merit. This change too has been developing over recent decades.
A more recent and consequential shift, however, has been the explosion in the sale of derivatives, particularly options (the right to buy or sell a stock or index at a specified price on or before a specific date). Between 2019 and the end of 2021, the volume of call options (the right to buy a stock at a specified price on or before a particular date) has roughly doubled. During times of volatility, more and more retail and institutional investors now buy calls or puts rather than the stocks.
Today, trading in options has reached a scale that it affects market moves. A critical factor is the role of the dealers who write options and account for a significant percentage of the options issued. Dealers have been happy to accommodate the growth in option trading by selling calls or puts. This however, makes them essentially short what they have just sold. Normally, this doesn't matter as most options expire out of the money and worthless, leaving the happy dealer to book the premium. Being short options, however, does begin to matter more and more as an option both moves closer to being in the money and closer to expiration.
This situation is more likely to occur when markets make large and fast moves, situations such as we have today given the pile of major uncertainties. Such moves force dealers to hedge their exposure.
Here's how it works. If, for instance, a dealer has sold puts on an index or a stock, as a put comes closer to being in the money (and closer to expiration), the dealer will hedge his short (writing the put) by selling the underlying stock. This has the combined effect of protecting the dealer -- he's hedged his potential losses – while accelerating the downward pressure on the price. In other words, this hedging is pro-cyclical, meaning that the hedging will accelerate a price move in a particular direction.
Traders look at crucial second derivatives of stock prices, referred to by the Greek letters delta and gamma to determine exposure to such squeezes. As an option moves closer to in the money it's delta -- it's price movement relative to the price movement of the underlying, and its gamma -- the rate of change of the delta relative to a one point move in the underlying, both rise. The closer to both the strike price and expiration date, the more the dealer is forced to hedge. The result is what's called a gamma squeeze. Once the overhang of gamma exposure has been cleared, however, the selling or buying pressure abates, and gamma may flip, with new positioning and hedging done in the opposite direction. The result can be a whipsaw in the larger markets. This same phenomenon can happen with indexes and futures.
How do we know that the hedging of option positioning are contributing to violent price changes and reversals in the market? While not conclusive, perhaps the strongest evidence is that large lopsided agglomerations of options at or near the money have been coincident with surprising market moves as expiration dates approach. In fact, some market players use this data to reposition investments, in effect shifting investment strategy from individual companies to the technical structure of the markets. This is what Warren Buffett was referring to when, at his recent annual meeting, he decried the explosion of options and other Wall Street fads as reducing companies to "poker chips" in a casino.
The week of the May Fed meeting gave us a real-time example of how a market move that looks insane on the surface reflects the underlying positioning in various derivatives. To set the stage: ordinarily, given debt burdens and the threat of recession, the markets would be expected to react badly to a Fed tightening cycle that is accelerated by the biggest rate hike in 22 years. On Wednesday, however, market indices began to soar on Wednesday when Fed Chairman Powell, one half hour after the Fed announced it 50 basis point raise, suggested that the Fed was not considering larger 75 basis point hikes during this tightening cycle. Traders interpreted this as taking the most hawkish scenario off the table. Up to that point, institutions were extremely bearish in their positioning, heavily weighted to puts on indexes and stocks, and also positioned for future rises in volatility in the markets. Right after Powell made his comments, investors started hedging and unwinding this positioning, and all the pro-cyclical elements entailed in this repositioning kicked in. By the end of the day, the technical pressures producing the squeeze had largely abated, setting the stage for a renewed, procyclical push downward the next day, as the negative aspects of the tightening cycle (and other economic headwinds) came to the fore.
What these violent moves in the market are telling us is that while in the broader sense, this time is not different --the overall sine wave of the market is still that bubbles build and burst -- how the present bubble is bursting may be following a different dynamic than previous episodes. The changes since the great financial crisis-- the rise to dominance of passive trading through indexes and algorithmic trading through various quant strategies – reduced the friction in the markets as well as the value of picking individual companies. Now, the more recent explosion of option issuance, further accelerates market moves, and leads to unpredictable reversals that have to do with option positioning rather than fundamentals such as earnings, politics, or the state of the economy.
The tail (the options and other derivatives markets) now wags the dog (the equities markets).
read more