Latest Musing

Imagining a Post Pandemic World
How might a post-pandemic world look and feel? Let's imagine a creative team at a New York City advertising agency pitching a campaign in 2050 for a new perfume (more than most products, perfumes are sold by attaching to the dreams and aspirations of their times). The Big Apple, ...

continue
Latest Book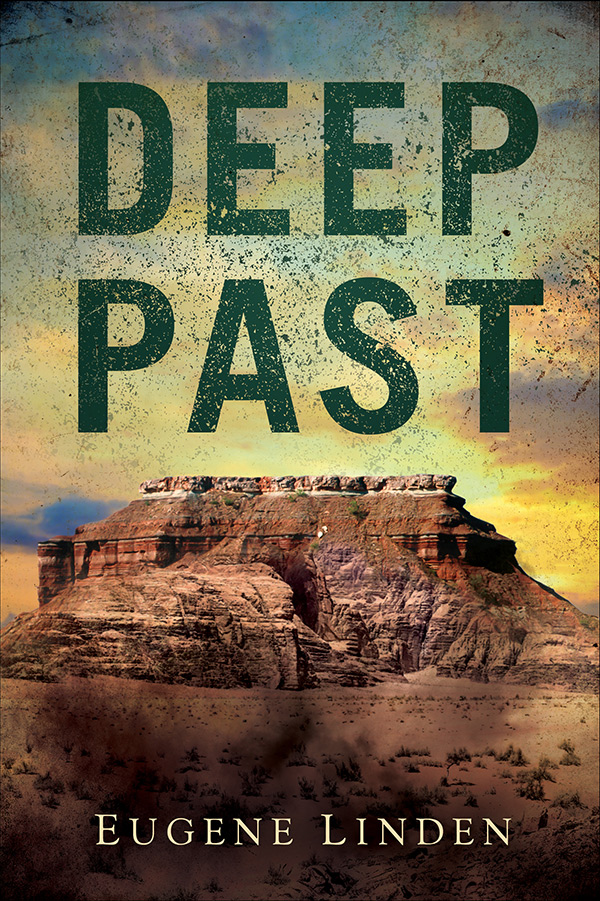 Deep Past
Buy from Amazon

more info
Articles by Category
endangered animals
rapid climate change
global deforestation
fragging

Books




Winds of Change
Buy from Amazon

more info
Afterword to the softbound edition.




The Octopus and the Orangutan
more info




The Future In Plain Sight
more info


The Parrot's Lament
more info


Silent Partners
more info


Affluence and Discontent
more info


The Alms Race
more info


Apes, Men, & Language
more info
Global Warming Slips on Its Ski Mask
Wednesday August 09, 2006
Climate change is going to creep up on us. The assault might have started already. By Eugene Linden (7/30/06) I've written a good deal about global warming over the years, but like most people, I still have a hard time envisioning how we will know when the apocalypse arrives. Nobody will ring a bell to announce that a climate-change event has begun, and it's easy to ignore the signals that climate is changing. After all, we've always had extreme weather, and it's possible that what signifies the point of no return will not be in the realm of weather anyway but rather a derivative effect such as a financial crisis or crop failure. That's not to say that some future dramatic event such as the Greenland ice sheet sliding into the ocean won't happen, but it's more likely that global warming will creep up on us as the weather gradually unmoors from its normal patterns. Single events will be explained away. But at some point, the frequency, severity and ubiquity of the unusual weather will produce a sense of foreboding, a sense that something is happening beyond our control. What with killer heat waves, killer hurricanes and killer droughts, it's arguable that we've already passed that point. Indeed, I had that feeling of foreboding in the last week of June, as Washington gradually surrendered ground and the routines of daily life to incessant rain: Cars floated down ordinarily meek Rock Creek, government buildings flooded, the Metro was disrupted and roads were closed. You may have had the same feeling last week as the power dimmed and temperatures surged in Southern California and beyond. That said, the real, more insidious scenario might be that climate change will intrude on our lives like an omnipresent and ever more confiscatory taxman. Where they can, insurers and banks will pass weather risks to individuals and the government, making the costs of daily life more expensive. In some areas, housing might become uninsurable and unsalable, which in turn could cause a financial crisis. Municipal budgets and government safety nets will gradually succumb to the ever-increasing burden imposed by windstorms, floods, droughts and other weather extremes. Infectious diseases will thrive. The middle class will slowly find its savings and creature comforts stripped away, and the ordinary details of living, such as eating fresh vegetables and traveling to see family and friends, will become more expensive and uncertain. At some point it will dawn on us that the weather is making us poorer and sicker. Whether we are in Act 2 or Act 4 of a five-act climate drama, we are not the first to live out this play. At some point, for instance, the Moche elders, who lived in Peru 1,400 years ago, must have begun to wonder whether torrential El Niño-related rains were going to spell the doom of their civilization. Sometime during a 10-year stretch of intensely cold winters and short, cool summers, the Norse living in Greenland in AD 1350 must have begun to feel a sense of dread. In fact, that period was one harbinger of the Little Ice Age, which persisted for several hundred years. NOW IT'S our turn. Like fugitives who must worry about every knock on the door, we can no longer dismiss events such as the late June rains and the July heat wave as just another instance of wacky weather. There's a distinct difference, though, between us and the Moche and the Norse, not to mention the Mayans, the Anasazi, the Akkadians and other players in previous episodes of climate chaos. All of them were victims of natural cycles; the evidence suggests that we wrote the script for this latest episode of climate roulette. It's easy to be condescending about past civilizations. They didn't have the science and technology that have enabled us to understand how climate works or to determine the role of climate in the collapse of their cultures in South America, the American Southwest and the Middle East. If only they knew what we now know about climate, maybe they would have adapted and survived. Then again, maybe not. We do know what we know, and still we do nothing. That's going to have future historians scratching their heads.
Short Take
Relaxing COVID-19 Restrictions will Kill, not Save, the Economy
[This is a more developed version of the previous Short Take}
Those who want to relax mandates on self-isolation and social distancing to save the economy have got it exactly backwards. Reopen society too soon, and we risk destroying the economy as well as public order and our shaky democratic institutions. The reason comes down to two words: supply lines.
Supply lines for necessities such as food are already under stress. Those going to grocery stories encounter random instances of empty shelves and vegetable bins. Smithfield Farms shut down a South Dakota plant that supplies roughly 4% of the pork in the nation after over 500 of its workers tested positive for the coronavirus. Other giant meat processors such as Tyson have also shut down plants for similar reasons. Farmers in the West are having trouble finding workers to harvest the crops now reaching maturity in the fields. And even if they manage to get the crops picked, farmers are out of luck if the truckers fail to show up, or the flow of packaging for their products get interrupted.
Right now, these disruptions are episodic, but that should be concerning because we haven't even seen the end of the first wave. What we have seen is that vital front-line workers such as nurses, doctors, EMT's, and other first responders have had trouble finding protective equipment and maintaining morale. Some have staged walkouts over the dangerous conditions, and these are workers with a sense of mission.
By contrast, for most of the hourly-paid workers who keep supplies made, distributed, and sold, their work is a job that pays the bills. It would be appropriate if society recognized that they played a vital role, but mostly these workers encounter demanding bosses, monotony, and surly customers. If sick, they are not going to work – nor would we want them too. And they are not likely to risk their lives if going to work exposes them to contagion.
Disruption of one link, e.g. the trucker that delivers food the last mile, could halt a supply chain. COVID-19 is a threat to every link. Should a second wave hit before there is a readily available, cheap and effective treatment, it's a very high probability that many supply lines will be disrupted and filling the gaps could easily overwhelm the nation's businesses.
Even today, on the evening news, we see images of vast caravans of cars lined up to get supplies from food banks. Imagine two weeks of empty shelves in the stores that feed our cities. How likely is it that civil order could be maintained in that situation? Will people suffer in silence if they realize that they can't buy food for their kids because our leaders reopened the economy before a treatment was available because they wanted to prop up the stock market (which is how it will be portrayed)? If we want to look analogues for what life is like once supply chains break down, they're readily available today in cities like Mogadishu, Kinshasa, and Port au Prince.
Thus far, the Trump administration's response to the pandemic seems to be a mélange of Boss Tweed, Don Corleone and Inspector Clouseau. For the next act, the administration has a choice: Churchill, who bolstered British morale during the London Blitz, or Pol Pot, who sacrificed millions of his countrymen for a bad idea. Let's hope those around Trump can convince him that the cure for the disease is the cure for the economy.

read more