Latest Musing

Imagining a Post Pandemic World
How might a post-pandemic world look and feel? Let's imagine a creative team at a New York City advertising agency pitching a campaign in 2050 for a new perfume (more than most products, perfumes are sold by attaching to the dreams and aspirations of their times). The Big Apple, ...

continue
Latest Book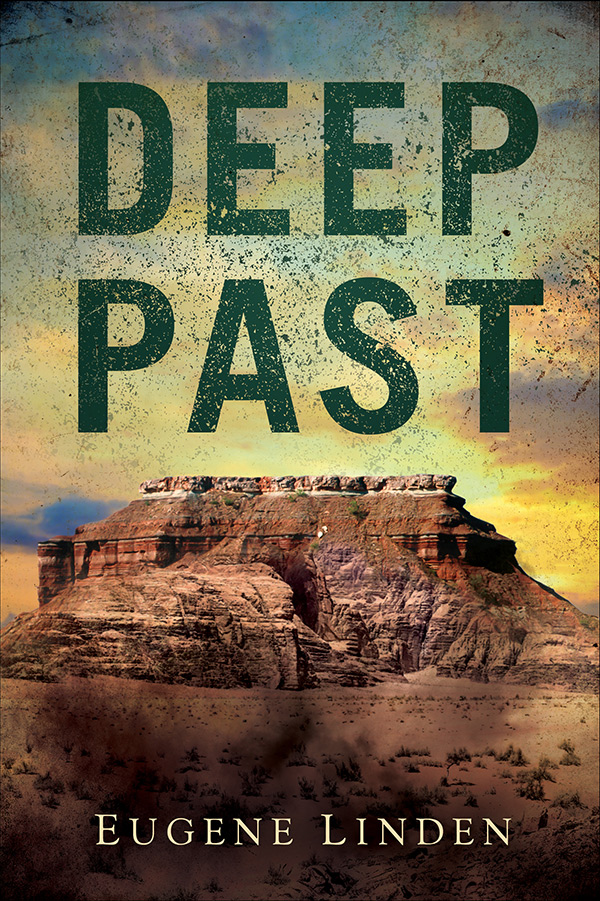 Deep Past
Buy from Amazon

more info
Articles by Category
endangered animals
rapid climate change
global deforestation
fragging

Books




Winds of Change
Buy from Amazon

more info
Afterword to the softbound edition.




The Octopus and the Orangutan
more info




The Future In Plain Sight
more info


The Parrot's Lament
more info


Silent Partners
more info


Affluence and Discontent
more info


The Alms Race
more info


Apes, Men, & Language
more info
Climate Change is Here, Ready or Not. So What Now? Part 2
Friday April 12, 2013
So how should we respond? Most obviously, we should stop making things worse. Tax penalties, tax credits, and import tariffs can nudge consumers, producers, and exporters towards reducing emissions without wasting more years on fruitless international negotiations or creating cumbersome new bureaucracies.

Second, we need to start adapting to the changes that are inevitable. Emergency loans and other financial aid to redress the billions in damage from extreme weather of the past couple of years already pressure budgets from the federal government on down. Hurricane Sandy showed the Northeast, for instance, where the vulnerable spots were. If someone wants to rebuild in one of those areas, so be it, but there is no reason that taxpayers should subsidize individual folly. The rates a private insurer would extract to enable a person, corporation or farmer to rebuild or replant in vulnerable areas would largely accomplish the necessary relocations—again with no bureaucracy.

Most importantly, we need leaders with the courage to steamroll the deniers and the vested interests. After a very short respite greenhouse gas emissions are getting worse. The Great Recession largely stalled U.S. greenhouse gas emissions for several years (though globally CO2 increased thanks largely to China). The respite ended in 2012, which saw the biggest jump in CO2 in the atmosphere in this millennium. The journal Science just published a reconstruction of past climate that showed that current temperatures are the highest in 4,000 years. Still, this won't convince the deniers – nothing will – and the U.S. and the rest of the world are going to have to act over the loud objections of vested interests just as the government took action on smoking over the objections of the tobacco lobby.



A resident walks through flood water and past a stalled ambulance in the aftermath of superstorm Sandy on Tuesday, Oct. 30, 2012 in Hoboken, NJ. (Charles Sykes/AP)

This brings us to a roadblock as formidable as the great ice wall in Game of Thrones—we haven't had those leaders. Since it's open to question whether the present Congress would have the courage to take on the tobacco lobby if the link between smoking and cancer first arose today, how can we expect them to act against the vastly richer fossil fuel lobby? How can a political system that could not institute real reform in the financial system even after near collapse in 2008 be expected to act rapidly to impose new taxes—the most polarizing word in the political lexicon—and do that during a time of weak economic growth? The answer is obvious: it can't—at least not without overwhelming pressure from powerful groups that can't be bought off or befuddled.

Therein lies the faintest glimmer of hope. With $5 trillion of invested capital, the American insurance industry has as much economic clout as the fossil fuel industry. Insurers lose money if they under-price the myriad risks of climate change. If they can't raise prices to match the estimated risk, they simply pull out of the market. This happened in Florida where a series of governors stymied insurers' requests for rate increases to adjust for increased risks of hurricane damage. The insurers said sayonara leaving the state to backstop homeowners who insisted on living in harm's way. Thus we have the delicious irony of Florida having a free-market champion and climate change denier governor, Rick Scott, presiding over the socialization of climate change risk. A study by the non-profit CERES estimates that government—meaning us the taxpayers'—exposure to climate-related risk has increased fifteen fold since 1990 as private insurers have pulled back and extreme events increased. If government stopped smothering the market signals coming from the insurance market, both adaptation and calls for action on dealing with global warming would accelerate enormously.

Outside the U.S., developed nations take climate change seriously, and if the international community started imposing tariffs on goods coming from nations that fail to address emissions, that would get the attention of Congress. It's sad, but at a time of imminent peril, we are stuck with a political system that will not act without adult supervision.

President Obama made strong statements about the importance of climate change when he first ran for president. Then, in his first term, he abandoned the issue, just as every other American leader has done since global warming first entered the national conversation. Now he is promising to do what every previous administration could have done by using executive powers to actually lead on the issue. Presidents are said to care about their legacy. Climate change is a civilization killer, and if we continue down the climate rapids, future generations probably will not be thinking about any presidential legacy of our era—except to assign blame.
Short Take
Relaxing COVID-19 Restrictions will Kill, not Save, the Economy
[This is a more developed version of the previous Short Take}
Those who want to relax mandates on self-isolation and social distancing to save the economy have got it exactly backwards. Reopen society too soon, and we risk destroying the economy as well as public order and our shaky democratic institutions. The reason comes down to two words: supply lines.
Supply lines for necessities such as food are already under stress. Those going to grocery stories encounter random instances of empty shelves and vegetable bins. Smithfield Farms shut down a South Dakota plant that supplies roughly 4% of the pork in the nation after over 500 of its workers tested positive for the coronavirus. Other giant meat processors such as Tyson have also shut down plants for similar reasons. Farmers in the West are having trouble finding workers to harvest the crops now reaching maturity in the fields. And even if they manage to get the crops picked, farmers are out of luck if the truckers fail to show up, or the flow of packaging for their products get interrupted.
Right now, these disruptions are episodic, but that should be concerning because we haven't even seen the end of the first wave. What we have seen is that vital front-line workers such as nurses, doctors, EMT's, and other first responders have had trouble finding protective equipment and maintaining morale. Some have staged walkouts over the dangerous conditions, and these are workers with a sense of mission.
By contrast, for most of the hourly-paid workers who keep supplies made, distributed, and sold, their work is a job that pays the bills. It would be appropriate if society recognized that they played a vital role, but mostly these workers encounter demanding bosses, monotony, and surly customers. If sick, they are not going to work – nor would we want them too. And they are not likely to risk their lives if going to work exposes them to contagion.
Disruption of one link, e.g. the trucker that delivers food the last mile, could halt a supply chain. COVID-19 is a threat to every link. Should a second wave hit before there is a readily available, cheap and effective treatment, it's a very high probability that many supply lines will be disrupted and filling the gaps could easily overwhelm the nation's businesses.
Even today, on the evening news, we see images of vast caravans of cars lined up to get supplies from food banks. Imagine two weeks of empty shelves in the stores that feed our cities. How likely is it that civil order could be maintained in that situation? Will people suffer in silence if they realize that they can't buy food for their kids because our leaders reopened the economy before a treatment was available because they wanted to prop up the stock market (which is how it will be portrayed)? If we want to look analogues for what life is like once supply chains break down, they're readily available today in cities like Mogadishu, Kinshasa, and Port au Prince.
Thus far, the Trump administration's response to the pandemic seems to be a mélange of Boss Tweed, Don Corleone and Inspector Clouseau. For the next act, the administration has a choice: Churchill, who bolstered British morale during the London Blitz, or Pol Pot, who sacrificed millions of his countrymen for a bad idea. Let's hope those around Trump can convince him that the cure for the disease is the cure for the economy.

read more