Latest Musing

Imagining a Post Pandemic World
How might a post-pandemic world look and feel? Let's imagine a creative team at a New York City advertising agency pitching a campaign in 2050 for a new perfume (more than most products, perfumes are sold by attaching to the dreams and aspirations of their times). The Big Apple, ...

continue
Latest Book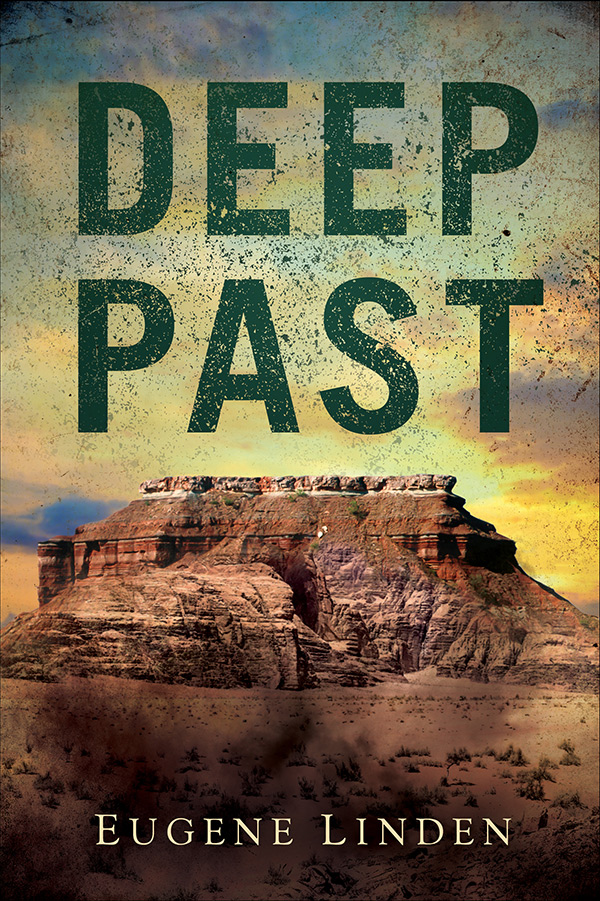 Deep Past
Buy from Amazon

more info
Articles by Category
endangered animals
rapid climate change
global deforestation
fragging

Books




Winds of Change
Buy from Amazon

more info
Afterword to the softbound edition.




The Octopus and the Orangutan
more info




The Future In Plain Sight
more info


The Parrot's Lament
more info


Silent Partners
more info


Affluence and Discontent
more info


The Alms Race
more info


Apes, Men, & Language
more info
THE BAY OF PIGS: DISASTER AND TRIUMPH
Tuesday March 08, 2011
Eugene Linden
At first I thought it was a version of the granfalloon, the term Kurt Vonnegut invented to describe a striking but meaningless encounter: my brother-in-law, Jim Rasenberger and I both have books coming out within two weeks of each other. My book, The Ragged Edge of the World, is a farewell tour (the places are disappearing, not me) of the most remote reaches of the planet, and it tries to evoke life at that moveable frontier where wildlands and native peoples collide with modernity. His book, A Brilliant Disaster, examines the Bay of Pigs fiasco on its 50th anniversary. To judge by their covers, the books are utterly different, but we thought it fun to schedule a joint book party midway between the two publication dates, For the sake of family harmony, if nothing else. The more I think about it, however, the more I realize that the two books investigate two aspects of the same thing: individual brilliance and collective stupidity.
Jim looks at the foreign policy expression of this enduring puzzle as he explores the iconic American example of the fiasco that ensues when some of the smartest and most powerful men in the country-- the best and the brightest as David Halberstam indelibly called them-- become blinded by ideology and arrogant self-assurance (although the Iraq War is a strong contender to replace this example). I look at what this syndrome has wrought as the march of progress continues to consume wildlands and peoples despite decades of evidence that this march-- more like a stampede, really-- leaves nothing but wastelands and disenfranchised peoples in its wake. There's an element of black humor in both books. I tell this story through tragicomic vignettes, while, with the arch perspective of time, Jim lets the black humor of self-delusions of the times speak for themselves.
Our two books converge in a more immediate way: in one chapter, I also write about the Bay of Pigs. Where for Jim, the Bay of Pigs provides a symbol of an epic fail of the intelligence and foreign policy apparatus, I look at some of the positive results of that failure. Today, the Bay of Pigs is a triumph of conservation and one of the natural wonders of the Western hemisphere. The Bay marks one boundary of Zapata Swamp, an Eden-like wetland the size of Delaware, with boundless bird-life and shimmering pure rivers. It is one of a string of great parks that make Cuba's natural systems among the best protected in the world.
How this happened is an object lesson in the ironic twists of history. The island stands today as a shining example of how a desperately poor country can preserve its natural systems. This is no endorsement of communism, a system that seems to have been designed to convert resources into pollution with minimum economic benefit. Karl Marx was focused on the control of the means of production, and was blind to environmental consequences (which is uncomfortably similar to unregulated free-market capitalism which is focused on the private control of the means of production and simply ignores environmental consequences).
The reason Cuba has not suffered the ecocide visited on the landscape by other communist governments has to do with three things: the collapse of the Soviet Union, the American embargo, and, most importantly the accident of history that an illiterate farmer who saved Castro's life during the Cuban Revolution, turned out to be a nature lover. Elevated to be one of three Commanders of the Revolution, Guillermo Garcia Frias, provided political cover for an entire generation of conservationists and scientists who now have key positions in parks and environment. The collapse of the Soviet Union starved Cuba of funds from its former patron, and the ongoing U.S. economic embargo has forced Cuba to be both innovative and sustainable, since it has lacked access to cheap fossil fuels. For the Bay of Pigs and Zapata Swamp this means that very few pollutants flow into the area from surrounding agricultural lands.
The unexpected connections that link our two books prompt another question: what might have happened had the U.S.-sponsored invasion succeeded in 1961? Without question, many Cubans would have gotten rich as developers exploited Cuba's gorgeous coasts, lagoons and beaches. The mob would have gotten its casinos back, and Cubans of all stripes could experience the joys of fast food and the consumer society. But Zapata Swamp, which in structure is similar to the Everglades, would long since have been channeled, converted, polluted, and otherwise exploited like most other wetlands in the hemisphere, including the Everglades. So maybe The Brilliant Disaster Jim describes was for the best. Despite the many other benighted policies of this police state, Cuba may be one of the best-prepared nations to navigate what looks like a fossil fuel constrained future that the rest of the world may soon have to deal with. Sometimes good can come from having a superpower as an enemy.
Short Take
Relaxing COVID-19 Restrictions will Kill, not Save, the Economy
[This is a more developed version of the previous Short Take}
Those who want to relax mandates on self-isolation and social distancing to save the economy have got it exactly backwards. Reopen society too soon, and we risk destroying the economy as well as public order and our shaky democratic institutions. The reason comes down to two words: supply lines.
Supply lines for necessities such as food are already under stress. Those going to grocery stories encounter random instances of empty shelves and vegetable bins. Smithfield Farms shut down a South Dakota plant that supplies roughly 4% of the pork in the nation after over 500 of its workers tested positive for the coronavirus. Other giant meat processors such as Tyson have also shut down plants for similar reasons. Farmers in the West are having trouble finding workers to harvest the crops now reaching maturity in the fields. And even if they manage to get the crops picked, farmers are out of luck if the truckers fail to show up, or the flow of packaging for their products get interrupted.
Right now, these disruptions are episodic, but that should be concerning because we haven't even seen the end of the first wave. What we have seen is that vital front-line workers such as nurses, doctors, EMT's, and other first responders have had trouble finding protective equipment and maintaining morale. Some have staged walkouts over the dangerous conditions, and these are workers with a sense of mission.
By contrast, for most of the hourly-paid workers who keep supplies made, distributed, and sold, their work is a job that pays the bills. It would be appropriate if society recognized that they played a vital role, but mostly these workers encounter demanding bosses, monotony, and surly customers. If sick, they are not going to work – nor would we want them too. And they are not likely to risk their lives if going to work exposes them to contagion.
Disruption of one link, e.g. the trucker that delivers food the last mile, could halt a supply chain. COVID-19 is a threat to every link. Should a second wave hit before there is a readily available, cheap and effective treatment, it's a very high probability that many supply lines will be disrupted and filling the gaps could easily overwhelm the nation's businesses.
Even today, on the evening news, we see images of vast caravans of cars lined up to get supplies from food banks. Imagine two weeks of empty shelves in the stores that feed our cities. How likely is it that civil order could be maintained in that situation? Will people suffer in silence if they realize that they can't buy food for their kids because our leaders reopened the economy before a treatment was available because they wanted to prop up the stock market (which is how it will be portrayed)? If we want to look analogues for what life is like once supply chains break down, they're readily available today in cities like Mogadishu, Kinshasa, and Port au Prince.
Thus far, the Trump administration's response to the pandemic seems to be a mélange of Boss Tweed, Don Corleone and Inspector Clouseau. For the next act, the administration has a choice: Churchill, who bolstered British morale during the London Blitz, or Pol Pot, who sacrificed millions of his countrymen for a bad idea. Let's hope those around Trump can convince him that the cure for the disease is the cure for the economy.

read more