Latest Musing

Diary of a Tree Stump
Something lighter:
"I would vote for a tree stump if it could beat Donald Trump"
[Timothy Egan, in his Nov. 8, 201...

continue
Latest Book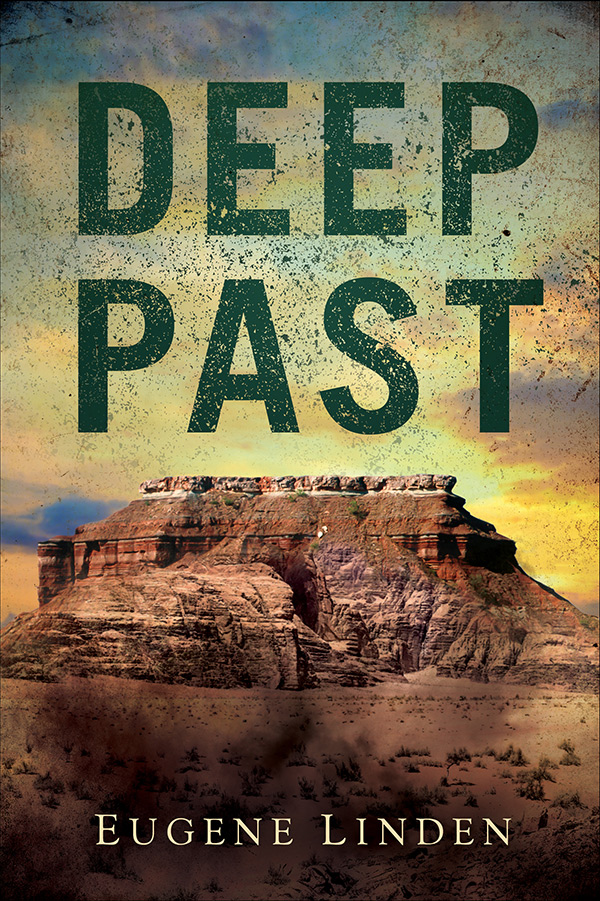 Deep Past
Buy from Amazon

more info
Articles by Category
endangered animals
rapid climate change
global deforestation
fragging

Books




Winds of Change
Buy from Amazon

more info
Afterword to the softbound edition.




The Octopus and the Orangutan
more info




The Future In Plain Sight
more info


The Parrot's Lament
more info


Silent Partners
more info


Affluence and Discontent
more info


The Alms Race
more info


Apes, Men, & Language
more info
Why Corporations Will Soon Embrace Kyoto
This ran in TIME.com a while back under the headline, "Who's Going to Pay for Climate Change." The essay has renewed salience as concerns about changing climate surface once again. By EUGENE LINDEN The Bush administration, so warlike in response to terrorism, has revealed a pacifist streak in its approach to the threat of climate change. At meetings on the Kyoto Treaty last fall in New Delhi, U.S. delegates argued that we ought to be thinking about adapting to changing climate. The administration's position seems to have gone from doubt about the science of climate change to suggesting it is inevitable without ever acknowledging that the nation might take steps to avert the threat. The new position is a clever one: By leaving moot the question of cause, and by implying that no one could have done anything about it, the administration also implies that no one is responsible. The administration underscored its genial "no fault" approach when it recently asked industry to voluntarily reduce emissions. Nice try, but don't be surprised if there are few takers for this line of reasoning. As the costs of climate change become more obvious in everything from lost crops to wrecked real estate, victims will begin pointing fingers and businesses will begin diving for cover. John Dutton, dean emeritus of the Penn State's College of Earth and Mineral Sciences, estimates that $2.7 trillion of the $10 trillion U.S. economy is susceptible to weather-related loss of revenue, meaning that an enormous number of companies have "off balance sheet" risks related to climate. This could wound corporate America in a lot of ways, particularly as insurance companies discover this new area of risk. Most policies covering natural disasters are renewable on a yearly basis. When risks become too expensive, insurers can simply walk away. Something like this happened after the Sept. 11 attacks. Insurers suddenly realized that they had vastly underpriced the risk of terrorist attacks and stopped writing new policies. This brought many big construction projects to a standstill until President Bush signed a bill in Nov. that shifted responsibility for $100 billion of future terrorism-related losses from insurers to the taxpayers. If climate change starts inflicting losses, insurers will again head for the exits. Just such insurer flight has already caused problems in North Carolina's Outer Banks and in parts of New York's fabled Hamptons, where coastal storms are eating up homes and businesses. When insurance companies quit these high-risk places, the burden shifts to banks. But they don't have the same freedom simply to cancel mortgages and loans. What will happen to the markets if banks start demanding insurance for weather-related events that is either prohibitively expensive or completely unavailable? The climate change threat that will really get the attention of executives and boardmembers, however, is the possibility that they might be liable for damages. This could happen if insurers like financial giant SwissRe start changing the insurance policies that insulate directors and officers (called D&O insurance) from the costs of lawsuits resulting from the actions of their corporations. Businesses open themselves to lawsuits when they take a position contrary to others in their industry, and in recent cases such as asbestos litigation, courts have assessed damages proportionate to a company's contribution to a problem. Chris Walker of Swiss Re describes how this might come about with regard to climate change. He notes that energy giant Exxon/Mobil accounts for roughly 1% of global emissions, and has aggressively lobbied against any efforts to reduce greenhouse gasses. "So," says Walker, "we might then go to them and say, 'Since you don't think climate change is a problem, we're sure you won't mind if we exclude climate related lawsuits and penalties from your D&O insurance.'" Swiss Re recently set the stage for such action by sending a questionnaire to its D&O customers inquiring about their company's strategy to deal with climate change regulations. Some climate change regulation seems to be coming, whether the federal government acts or not. States such as New Jersey, Massachusetts and New York are following the lead of California, imposing their own limits on greenhouse gases and presenting businesses with the prospect of a crazy quilt of regulations. Various state attorneys general are going further, exploring ways they might sue companies for climate change-related damages. And if the Kyoto Treaty comes into force, as now seems likely this spring, countries might similarly seek trade sanctions against the U.S. for its unwillingness to abide by its terms. Faced with the prospect of class-action lawsuits, states that take a "roll your own" approach, and trade sanctions, many of those executives who are opposed to the Kyoto Treaty might begin to rethink their position, and the Bush administration might find itself abandoned by its ostensible allies. For corporate executives pondering climate change, threats to the wallet may prove far more persuasive than science. -----------------------------------------------------------------------
Short Take
THOUGHTS ON WHY THE EARLY IPCC ASSESSMENTS UNDERSTATED THE CLIMATE THREAT
An oped involves extreme compression, and so I thought I'd expand on why I think the initial IPCC reports so underestimated the threat. Make no mistake, the consensus in the summaries for policy makers in the first two assessments did underestimate the threat. The consensus was that permafrost would be stable for the next 100 years and also that the ice sheets would remain stable (there was even a strong sentiment at that time that the East Antarctic sheet would gain mass). Moreover, in 1990, the concept of rapid climate change was at the periphery of mainstream scientific opinion. All these things turned out to be wrong
Of course, there were scientists at that time who raised alarms about the possibility of rapid climate change, collapse of the ice sheets, and nightmare scenarios of melting permafrost, but, fairly or not, the IPCC summary for policy makers was and is taken to represent the consensus of scientific thinking.
In my opinion such documents will always take a more conservative (less dramatic) position than what scientists feel is justified. For one thing the IPCC included policy makers, most of whom were more incentivized to downplay the threats. For another, many of the national governments that were the customers for these assessments barely tolerated the exercise and gave strong signals that they didn't want to see anything that called for dramatic action, and this being the UN, there was a strong push to present a document that as many governments as possible would accept.
And then there is the nature of science and the state of climate science at that point. There is an inherent structural lag built in to the nature of science. For instance, the 1980's were marked by the rapid development of proxies to see past climate changes with ever more precision. By the mid-late 80's the proxies and siting had been refined sufficiently that the GISP and GRIP projects could confidently get ice cores from Greenland that they felt represented a true climate record and by then they also had the proxies with the resolution to see the rapid changes that had taken place in the past. Given the nature of data collection, interpretation, peer-review and publishing, it wasn't until 1993 that these results were published.
It took nearly another decade for this new, alarming, paradigm about how rapidly global climate can change to percolate through the scientific community, and, even today, much of the public is unaware that climate can change on a dime.
As for the ice sheets, when I was on the West Antarctic Ice Sheet in 1996, there was talk about the acceleratio of ice streams feeding the Thwaites and Pine Island glaciers, but the notion that there might be a significant increase in runoff from the ice sheet over the next hundred years was still very much a fringe idea.
With permafrost, the problem was a sparsity of data in the 80s and early 90s and it is understandable that scientists didn't want to venture beyond the data.
The problem for society as a whole was that the muted consensus on the scale of the threat diminished any sense of urgency about dealing with the problem. Perhaps the best example of this was the early work of William Nordhaus. Working from the IPCC best estimates in the early 1990s Nordhaus published one paper in which he predicted the hit to the US GDP from climate change in 2100 would be about ½ of 1%. Nobody is going to jump out of their chair and demand action if the hit to the economy was going to be 0.5% of GPD a hundred years laterLibertarians such as William Niskanen seized on this and testified before Congress that there was plenty of time to deal with global warming if it was a threat at all.
And then there was the disinformation campaign of industry, particularly fossil fuel lobbyists, as well as pressure from unions (the UAW in particular) and the financial community. These highly motivated, deep-pocketed interests seized on scientific caution to suggest deep divisions among scientists and that the threat was overplayed. Little wonder then that the public failed to appreciate that this was a looming crisis that demanded immediate, concerted action.
read more