Latest Musing

Imagining a Post Pandemic World
How might a post-pandemic world look and feel? Let's imagine a creative team at a New York City advertising agency pitching a campaign in 2050 for a new perfume (more than most products, perfumes are sold by attaching to the dreams and aspirations of their times). The Big Apple, ...

continue
Latest Book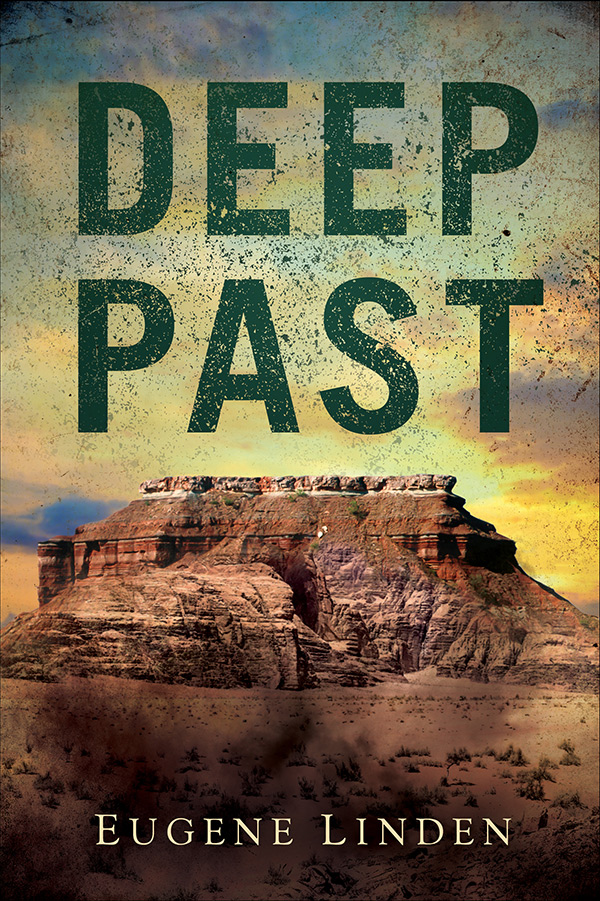 Deep Past
Buy from Amazon

more info
Articles by Category
endangered animals
rapid climate change
global deforestation
fragging

Books




Winds of Change
Buy from Amazon

more info
Afterword to the softbound edition.




The Octopus and the Orangutan
more info




The Future In Plain Sight
more info


The Parrot's Lament
more info


Silent Partners
more info


Affluence and Discontent
more info


The Alms Race
more info


Apes, Men, & Language
more info
Forget SARS. What About the Weather?
Global climate change could have a far greater impact than worries about terrorism or disease Friday, May. 02, 2003 When it comes to evaluating risks, both ordinary people and policymakers tend to be wildly inefficient. Remember that in the 1970s, intelligence officials, preoccupied with communism, discounted the threat posed by Islamic fundamentalism. The lesson: Ignored threats often pose more serious threats to global stability than the fears du jour. So with SARS and terrorism now dominating headlines and our worry space, it's worth pondering what threats have been squeezed out. The recent bad winter suggests one strong candidate for consideration: the threat of rapid climate change. An important consideration in evaluating a threat is whether it is more likely to do its damage through uncertainty or by bringing about instability. Uncertainty is bad for an economy, but instability is a killer. In uncertain times people worry about whether to postpone a vacation, while businesses put off hiring decisions and reduce spending. In unstable times, people stockpile food or hit the road as refugees, while businesses shutter. Uncertainty focuses on worries about what the future might bring, while instability has to do with upheavals in the here and now. Fears of terrorism and disease have already pummeled world economies, but, at least for the moment, the damage wrought by these threats comes more from their attendant uncertainties than their direct affects. So what might bring about actual instability? The endless winter in the northeast, for instance, may be a signal that an abrupt change in climate lies right around the corner. If so, large parts of the world might face ice age ? that's right, ice age ? conditions with virtually incalculable consequences for agriculture and travel, much less ordinary commerce. The key to this threat is a recently discovered vulnerability of the Gulf Stream. The current, dubbed the Blue God by author William MacLeisch, warms much of Europe and eastern North America by bringing enormous amounts of tropical water northward as part of the "great ocean conveyor" that distributes heat around the world. As this warm water moves north, evaporation makes it saltier and heavier. By the time the stream has reached the far northern waters between Norway and Greenland it has given up most of its heat, and this salty, heavy water plunges into the abyss, pulling more water behind it. This is where our warming globe can screw things up, according to scientists such as Robert Gagosian, president and director of the Woods Hole Oceanographic Institution in Massachusetts. The melting of glaciers and increased precipitation in the north has poured fresh water into the Atlantic, in some places leaving a ten foot thick layer on the ocean surface, according to Terence Joyce, also of Woods Hole. As the lighter fresh water slows the sinking of the Gulf Stream as it hits these northern latitudes it reduces the pull that brings warm water northward. Scientists estimate that the speed of the conveyor in the far north has diminished by 20% since the 1970s. Coincidence? Perhaps, but the synchronous freshening of the North Atlantic, a less vigorous Gulf Stream, and a cold snowy Northeast when the rest of the world is baking (last year was the second warmest year on record), may be conveying an urgent message. Something like this happened 12,700 years ago when a post-ice age warming suddenly reversed and in just a few years plunged much of the North Atlantic region into a 1,300 year deep freeze. If this signals the beginning of an abrupt change in climate, instabilities that dwarf the threat of terrorism lie in our future. If these great ocean currents are interrupted, temperatures in the Northeast might drop 10 degrees F (this winter represented a drop of about 2.5 degrees F) in less than a decade. Naturally, one winter does not an ice age make, and maybe our cold winter represents nothing more than a byproduct of regularly recurring cycles such as the North Atlantic Oscillation and El Nino. At the moment we don't know. But maybe we should try to find out. As recently as the 1980s, a cold winter was a curiosity, an outbreak of a new disease, a problem for the third world, and, while the Soviets had many nuclear weapons, they knew better than to use them. Today's tightly connected globe means that uncertain times create a petri dish in which destabilizing fears multiply. Worse, if climate change does come about and those fears become real, the damage will be far greater if we're not prepared. Such uncertainties will be with us for the foreseeable future, dampening spending and investment, and leaving regions prone to sporadic panics. The last thing the public needs right now is another threat on people's minds, but a little more attention to rapid climate change is in order. In an uncertain world, the first order of business is to know what to worry about.
Short Take
Relaxing COVID-19 Restrictions will Kill, not Save, the Economy
[This is a more developed version of the previous Short Take}
Those who want to relax mandates on self-isolation and social distancing to save the economy have got it exactly backwards. Reopen society too soon, and we risk destroying the economy as well as public order and our shaky democratic institutions. The reason comes down to two words: supply lines.
Supply lines for necessities such as food are already under stress. Those going to grocery stories encounter random instances of empty shelves and vegetable bins. Smithfield Farms shut down a South Dakota plant that supplies roughly 4% of the pork in the nation after over 500 of its workers tested positive for the coronavirus. Other giant meat processors such as Tyson have also shut down plants for similar reasons. Farmers in the West are having trouble finding workers to harvest the crops now reaching maturity in the fields. And even if they manage to get the crops picked, farmers are out of luck if the truckers fail to show up, or the flow of packaging for their products get interrupted.
Right now, these disruptions are episodic, but that should be concerning because we haven't even seen the end of the first wave. What we have seen is that vital front-line workers such as nurses, doctors, EMT's, and other first responders have had trouble finding protective equipment and maintaining morale. Some have staged walkouts over the dangerous conditions, and these are workers with a sense of mission.
By contrast, for most of the hourly-paid workers who keep supplies made, distributed, and sold, their work is a job that pays the bills. It would be appropriate if society recognized that they played a vital role, but mostly these workers encounter demanding bosses, monotony, and surly customers. If sick, they are not going to work – nor would we want them too. And they are not likely to risk their lives if going to work exposes them to contagion.
Disruption of one link, e.g. the trucker that delivers food the last mile, could halt a supply chain. COVID-19 is a threat to every link. Should a second wave hit before there is a readily available, cheap and effective treatment, it's a very high probability that many supply lines will be disrupted and filling the gaps could easily overwhelm the nation's businesses.
Even today, on the evening news, we see images of vast caravans of cars lined up to get supplies from food banks. Imagine two weeks of empty shelves in the stores that feed our cities. How likely is it that civil order could be maintained in that situation? Will people suffer in silence if they realize that they can't buy food for their kids because our leaders reopened the economy before a treatment was available because they wanted to prop up the stock market (which is how it will be portrayed)? If we want to look analogues for what life is like once supply chains break down, they're readily available today in cities like Mogadishu, Kinshasa, and Port au Prince.
Thus far, the Trump administration's response to the pandemic seems to be a mélange of Boss Tweed, Don Corleone and Inspector Clouseau. For the next act, the administration has a choice: Churchill, who bolstered British morale during the London Blitz, or Pol Pot, who sacrificed millions of his countrymen for a bad idea. Let's hope those around Trump can convince him that the cure for the disease is the cure for the economy.

read more