Latest Musing

Imagining a Post Pandemic World
How might a post-pandemic world look and feel? Let's imagine a creative team at a New York City advertising agency pitching a campaign in 2050 for a new perfume (more than most products, perfumes are sold by attaching to the dreams and aspirations of their times). The Big Apple, ...

continue
Latest Book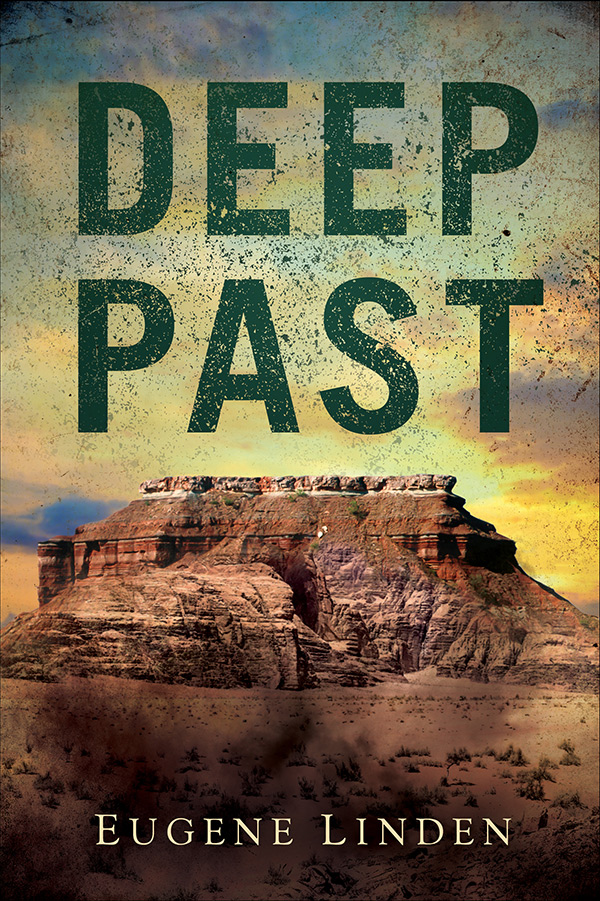 Deep Past
Buy from Amazon

more info
Articles by Category
endangered animals
rapid climate change
global deforestation
fragging

Books




Winds of Change
Buy from Amazon

more info
Afterword to the softbound edition.




The Octopus and the Orangutan
more info




The Future In Plain Sight
more info


The Parrot's Lament
more info


Silent Partners
more info


Affluence and Discontent
more info


The Alms Race
more info


Apes, Men, & Language
more info
BRING BACK THE DRAFT -- BUT MAKE IT EQUITABLE
by Eugene Linden There is one sure-fire way to bring an eerily disengaged American public into the debate about whether to invade Iraq: bring back the draft. In 1971, even though I opposed the Vietnam War and received an honorable discharge from the Navy by reason of conscientious objection, I still supported the draft. When I went to Vietnam shortly afterward as a journalist, one lesson my reporting on fragging and the demoralization was that it the U.S. was to have a draft army, we needed an equitable draft (I'll get back to that in a minute). Today, as we prepare for war with Iraq, we need the draft more than ever. We need the draft because a democratically conscripted army acts as a restraint on the impetuous use of force. People think long and hard about the merits of military action if they or their children are the ones who are going to have to kill or be killed. That's true of family members of today's professional army of course, but those directly affected are now a much smaller subset of America. Launching a war is perhaps the most important decision a democracy can make, and it ought to be the result of a national consensus with risk and sacrifice shared equally. My encounter with the military was of my own making since I voluntarily had joined NROTC after turning down an offered appointment to West Point. Although I ended up opposing the Vietnam war, I always respected the military. In my conscientious objection statement I argued that I would willingly defend my family and country, but not kill people overseas because of the untested logic of some arcane geopolitical theory (the domino theory -- remember that?). I was prepared to go to jail if I lost my case, but it never came to that. Instead I went to Vietnam as a journalist where I had the opportunity to see first hand what happens to an army when a draft is not equitable and the army's conscripted members don't understand what they are fighting for. Demoralized soldiers began to turn on their officers and sergeants. Even as U.S. involvement wound down, fraggings (the word used to describe attempts to kill superior officers), became near epidemic in the rear echelons far away from the dangers of the front. Fraggings were complicated, sometimes involving racial tensions and drugs, but the skewed demographics of the draft set the stage for many of these attacks. During World War II, the draft fairly equitably scooped up everybody with a pulse. An oil-field roughneck might be fighting next to a teacher or a musician. This meant that when tensions rose with the noncoms and officers, there was usually someone in the platoon who could act as a voice of reason before things got out of hand. By the time Vietnam rolled around, the more educated young men became pretty good at gaming the system. If you couldn't get out of military service altogether (Bill Clinton, high number in the draft lottery), chances are you could find a haven in the reserves (George W. etc), or at least avoid the units that did the fighting. This left the line units manned by the least articulate soldiers who were most prone to act on their frustrations. Moreover, the soldiers were as alienated from the sergeants as they were from the officers. Time and again, when I spoke to soldiers who'd witnessed attacks or attempted to kill their superiors, they told me, "nobody said, 'don't do it.'" The inequitable draft skewed the debate about the war at home as well. Once you avoided Vietnam, your Vietnam problem was over, at least as a life and death matter. A politician who got his kid into the reserves might still support the war while insulating his family from the risks. For me, one lesson of Vietnam was that an equitable draft would have much spurred debate about the merits of that war much more quickly. The corrupt rulers of Vietnam would have fallen sooner to be sure, but at the cost of fewer Vietnamese and American lives. For the military, however, the lesson of Vietnam was to switch to a professional army, thereby reducing the potential for both internal dissent and demoralization, as well as the incentives that would engage ordinary citizens in the debate about where and when the U.S. should go to war. This trend has reached an extreme as the U.S. prepares to invade Iraq. The possibility of war has inspired debate in Europe, the middle East and Asia, but Americans seems eerily disengaged from the looming prospect of conflict. An equitable draft would make sure we all paid attention.
Short Take
Relaxing COVID-19 Restrictions will Kill, not Save, the Economy
[This is a more developed version of the previous Short Take}
Those who want to relax mandates on self-isolation and social distancing to save the economy have got it exactly backwards. Reopen society too soon, and we risk destroying the economy as well as public order and our shaky democratic institutions. The reason comes down to two words: supply lines.
Supply lines for necessities such as food are already under stress. Those going to grocery stories encounter random instances of empty shelves and vegetable bins. Smithfield Farms shut down a South Dakota plant that supplies roughly 4% of the pork in the nation after over 500 of its workers tested positive for the coronavirus. Other giant meat processors such as Tyson have also shut down plants for similar reasons. Farmers in the West are having trouble finding workers to harvest the crops now reaching maturity in the fields. And even if they manage to get the crops picked, farmers are out of luck if the truckers fail to show up, or the flow of packaging for their products get interrupted.
Right now, these disruptions are episodic, but that should be concerning because we haven't even seen the end of the first wave. What we have seen is that vital front-line workers such as nurses, doctors, EMT's, and other first responders have had trouble finding protective equipment and maintaining morale. Some have staged walkouts over the dangerous conditions, and these are workers with a sense of mission.
By contrast, for most of the hourly-paid workers who keep supplies made, distributed, and sold, their work is a job that pays the bills. It would be appropriate if society recognized that they played a vital role, but mostly these workers encounter demanding bosses, monotony, and surly customers. If sick, they are not going to work – nor would we want them too. And they are not likely to risk their lives if going to work exposes them to contagion.
Disruption of one link, e.g. the trucker that delivers food the last mile, could halt a supply chain. COVID-19 is a threat to every link. Should a second wave hit before there is a readily available, cheap and effective treatment, it's a very high probability that many supply lines will be disrupted and filling the gaps could easily overwhelm the nation's businesses.
Even today, on the evening news, we see images of vast caravans of cars lined up to get supplies from food banks. Imagine two weeks of empty shelves in the stores that feed our cities. How likely is it that civil order could be maintained in that situation? Will people suffer in silence if they realize that they can't buy food for their kids because our leaders reopened the economy before a treatment was available because they wanted to prop up the stock market (which is how it will be portrayed)? If we want to look analogues for what life is like once supply chains break down, they're readily available today in cities like Mogadishu, Kinshasa, and Port au Prince.
Thus far, the Trump administration's response to the pandemic seems to be a mélange of Boss Tweed, Don Corleone and Inspector Clouseau. For the next act, the administration has a choice: Churchill, who bolstered British morale during the London Blitz, or Pol Pot, who sacrificed millions of his countrymen for a bad idea. Let's hope those around Trump can convince him that the cure for the disease is the cure for the economy.

read more