Latest Musing

Diary of a Tree Stump
Something lighter:
"I would vote for a tree stump if it could beat Donald Trump"
[Timothy Egan, in his Nov. 8, 201...

continue
Latest Book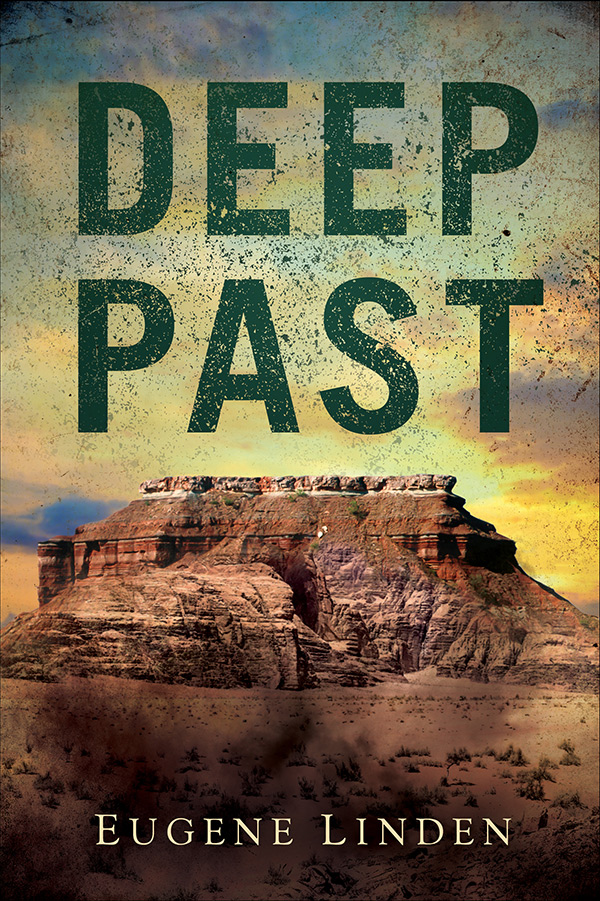 Deep Past
Buy from Amazon

more info
Articles by Category
endangered animals
rapid climate change
global deforestation
fragging

Books




Winds of Change
Buy from Amazon

more info
Afterword to the softbound edition.




The Octopus and the Orangutan
more info




The Future In Plain Sight
more info


The Parrot's Lament
more info


Silent Partners
more info


Affluence and Discontent
more info


The Alms Race
more info


Apes, Men, & Language
more info
WHAT HAPPENED TO WHAT HAPPENED
Saturday June 14, 2008
-EUGENE LINDEN Former colleagues and friends hint that Scott McClellan's White House tell-all book, What Happened, reflects the influence of liberals during the editing process. "Something changed," said Ari Fleischer on NPR on May 28, "...parts of the book just don't sound like Scott to me." Excerpts from Scott McClellan's Diary: Nov. 6, 2007 First trip to Public Affairs to discuss the manuscript with Peter Osnos! Exciting! POTUS is going to love this book! Need a title that conveys the majesty of W., something like "A Man in Full" (too bad it's taken). Nov. 7, 2007 Weird scene today. Came in to Public Affairs and saw George Soros in Osnos' office. The body language was all wrong; it looked like Osnos was dictating to the billionaire... Osnos was leaning back, completely in command, almost sinister. And Soros? Well Soros looked submissive, defeated. Don't know what was going on there, but no New York editor is going to tell Scott McClellan what to write! Nov. 8, 2007 OMG! I should have seen this coming! When Osnos was called out of the office I picked up my chapter on Iraq and WMD. I'd written that the WMD were there all along, camouflaged as crates of Halva. What I was reading, however, was entirely different. It was my book, but the words were saying that Bush was going to invade Iraq from the get-go, regardless of whether WMD were found. It wasn't even my tone (a cut-to-the-bone minimalist narrative style leavened with throwaway lines that are pure American authentic a la Will Rogers)! When Osnos got back I let him have it with both barrels. He airily brushed me off, saying, "oh we'll get that changed in copy edit." I'm not sure this is over. Dec.4, 2007 Osnos has been quiet -- too quiet. On the other hand, they're coming at me from a new angle. Last week it was Samantha, that long-legged editorial assistant fresh out of Sarah Lawrence. She offered to "fix" the section on Valerie Plame. She's driving me mad, constantly brushing by me as she saunters off to that conference room next to Peter Osnos' office, while hinting at all sorts of possibilities. Damn! I wish I could see what goes on in that room. When I asked Osnos, he simply said, "Oh that's just where we liberals go to 'de-stress.'" Something about the way he said it made me tingle. I can't see through the blackened windows, but sometimes when the door opens I hear laughter... and moans. Dec. 5, 2007 If only I had Cheney's will-power! This is driving me mad! Samantha walked by hand-in-hand with the dark-haired Rebecca, and they both gave me long looks over their shoulders before entering what I used to scorn as the "liberal room," but which is seeming more and more like paradise. I remember W talking about how during Vietnam, liberal co-eds wore T-Shirts reading, "Girls say yes to boys who say no." W joked about how he made that work for him. Damn, he's good! It's not that much of a change they want. I'd written, "Valerie Plame is a self-seeking publicity hound who was outed as a covert agent by her husband, Joseph Wilson IV." All they're asking is that I change that to read that I was set up to lie by Rove and Libby and also assert that Bush knew about the Plame outing all along. Christ, here they come out of that room. They're both breathing heavily and look flushed. God help me! Dec. 10, 2007 When you think about it, the changes they want are really more issues of tone and word flow rather than substance. Dec. 11, 2007 What have I done?!!! Dec. 17, 2007 I'm ruined. Osnos walked by my desk and slapped some photos down. "Hey Scotty boy," he said, "As of now, you're my bitch." Then he pulled out some notes. "Let's talk about WMDs," he said. I have no choice. Dec. 18, 2007 It's almost over. Osnos is now dictating the last chapter to me in his office. I look up from writing and see Andrew Card walk by. I can't warn him - Osnos is watching me like a hawk.
Short Take
THOUGHTS ON WHY THE EARLY IPCC ASSESSMENTS UNDERSTATED THE CLIMATE THREAT
An oped involves extreme compression, and so I thought I'd expand on why I think the initial IPCC reports so underestimated the threat. Make no mistake, the consensus in the summaries for policy makers in the first two assessments did underestimate the threat. The consensus was that permafrost would be stable for the next 100 years and also that the ice sheets would remain stable (there was even a strong sentiment at that time that the East Antarctic sheet would gain mass). Moreover, in 1990, the concept of rapid climate change was at the periphery of mainstream scientific opinion. All these things turned out to be wrong
Of course, there were scientists at that time who raised alarms about the possibility of rapid climate change, collapse of the ice sheets, and nightmare scenarios of melting permafrost, but, fairly or not, the IPCC summary for policy makers was and is taken to represent the consensus of scientific thinking.
In my opinion such documents will always take a more conservative (less dramatic) position than what scientists feel is justified. For one thing the IPCC included policy makers, most of whom were more incentivized to downplay the threats. For another, many of the national governments that were the customers for these assessments barely tolerated the exercise and gave strong signals that they didn't want to see anything that called for dramatic action, and this being the UN, there was a strong push to present a document that as many governments as possible would accept.
And then there is the nature of science and the state of climate science at that point. There is an inherent structural lag built in to the nature of science. For instance, the 1980's were marked by the rapid development of proxies to see past climate changes with ever more precision. By the mid-late 80's the proxies and siting had been refined sufficiently that the GISP and GRIP projects could confidently get ice cores from Greenland that they felt represented a true climate record and by then they also had the proxies with the resolution to see the rapid changes that had taken place in the past. Given the nature of data collection, interpretation, peer-review and publishing, it wasn't until 1993 that these results were published.
It took nearly another decade for this new, alarming, paradigm about how rapidly global climate can change to percolate through the scientific community, and, even today, much of the public is unaware that climate can change on a dime.
As for the ice sheets, when I was on the West Antarctic Ice Sheet in 1996, there was talk about the acceleratio of ice streams feeding the Thwaites and Pine Island glaciers, but the notion that there might be a significant increase in runoff from the ice sheet over the next hundred years was still very much a fringe idea.
With permafrost, the problem was a sparsity of data in the 80s and early 90s and it is understandable that scientists didn't want to venture beyond the data.
The problem for society as a whole was that the muted consensus on the scale of the threat diminished any sense of urgency about dealing with the problem. Perhaps the best example of this was the early work of William Nordhaus. Working from the IPCC best estimates in the early 1990s Nordhaus published one paper in which he predicted the hit to the US GDP from climate change in 2100 would be about ½ of 1%. Nobody is going to jump out of their chair and demand action if the hit to the economy was going to be 0.5% of GPD a hundred years laterLibertarians such as William Niskanen seized on this and testified before Congress that there was plenty of time to deal with global warming if it was a threat at all.
And then there was the disinformation campaign of industry, particularly fossil fuel lobbyists, as well as pressure from unions (the UAW in particular) and the financial community. These highly motivated, deep-pocketed interests seized on scientific caution to suggest deep divisions among scientists and that the threat was overplayed. Little wonder then that the public failed to appreciate that this was a looming crisis that demanded immediate, concerted action.
read more