Latest Musing

Imagining a Post Pandemic World
How might a post-pandemic world look and feel? Let's imagine a creative team at a New York City advertising agency pitching a campaign in 2050 for a new perfume (more than most products, perfumes are sold by attaching to the dreams and aspirations of their times). The Big Apple, ...

continue
Latest Book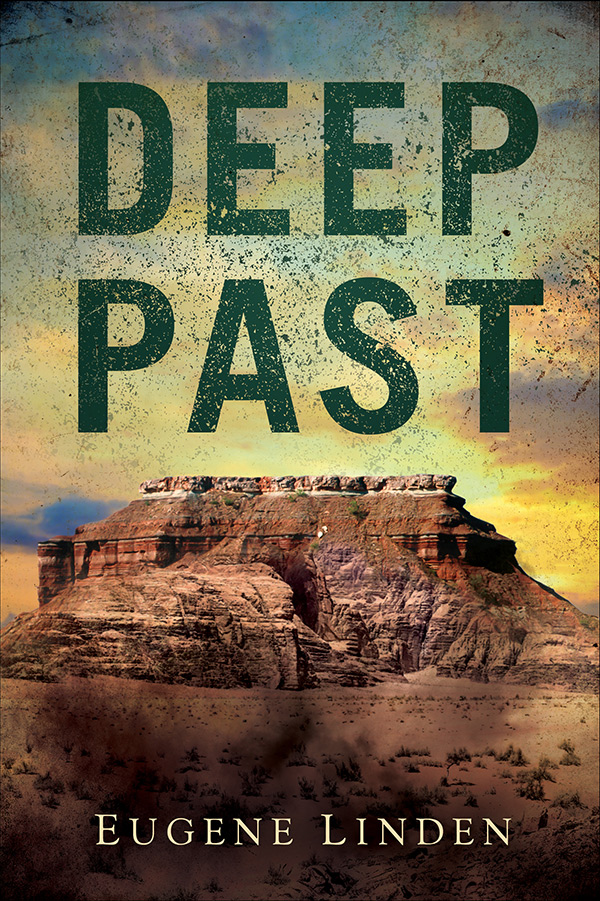 Deep Past
Buy from Amazon

more info
Articles by Category
endangered animals
rapid climate change
global deforestation
fragging

Books




Winds of Change
Buy from Amazon

more info
Afterword to the softbound edition.




The Octopus and the Orangutan
more info




The Future In Plain Sight
more info


The Parrot's Lament
more info


Silent Partners
more info


Affluence and Discontent
more info


The Alms Race
more info


Apes, Men, & Language
more info
WHAT IF THE CLIMATE SKEPTICS ARE RIGHT? THEN WE ARE REALLY IN TROUBLE!
Thursday November 23, 2006
Faced with overwhelming evidence that climate is changing at an accelerating rate, the naysayers seem to be regrouping around a new meme: yes earth is warming, but humanity is not the cause. One champion of this position is Senator James Inhofe of Oklahoma, current chair of the Committee on Environment and Public Works. The logic of this strategic retrenchment seems to be that if changing climate is not our fault, then we needn't worry about it. Whew! Hmm, on second thought, just one question: if we are already seeing alarming changes in climate, wouldn't it be better if we knew that human-sourced emissions were the cause? If we started this round of climate change, then presumably we can stop it. If Inhofe is correct, however, we can't do anything about it because we don't know what is causing the changes. Either the effects greenhouse gas emissions have yet to be felt (a terrifying prospect given the startling shifts we are already seeing) or that the entire scientific community has been wrong about the role of carbon dioxide emissions. Imagine six billion people on a raft entering rapids without paddles or a rudder and with no knowledge of what waterfalls might lie ahead. This is supposed to be a comforting thought? Fortunately, (if that's the word), there is almost no doubt that Inhofe is wrong. There is plenty to debate about climate change, both in policy and the science, but the consensus among scientists is that humans have contributed to the current warming. I suspect that the right loses all perspective on the issue in part because the proposed solutions involve a house of horrors of libertarian nightmares, including international treaties, regulations, new taxes, and, worst of all, admitting that those insufferable environmentalists are right. If that's the case, fine, let's talk about alternative approaches and likely impacts. That conversation, however, hasn't gotten off the ground. Instead, Inhofe, who for the past six years has had the most important position in the Senate with regard to climate, calls the threat of global warming the "greatest hoax ever perpetrated on the American people." Those in Congress have the flimsy but credible excuse of scientific stupidity (credible since they are members of one of the few remaining forums where evolution remains a subject of debate), but the few scientists in the skeptic camp have no cover for debating in bad faith. Bad faith? Yes, serious climate scientists have become so frustrated by the misinterpretation of their data that they have taken to tacking on public disclaimers that their findings should not be used to contradict the consensus on global warming. Peter Doran, a scientist whose study about cooling in the interior of Antarctica, was cited by so many naysayers as evidence that the world isn't warming that he wrote an op-ed for the New York Times publicly aligning himself with the global warming consensus. Climate skeptics also trumpet that Mount Kilimanjaro's glaciers started shrinking before industrial era greenhouse gas emissions really began in earnest. Here again, Douglas Hardy, one of the authors of the cited paper complained that "Using these preliminary findings to refute or even question global warming borders on the absurd". What frustrates Doran, Hardy and many others is the skeptics' tendency to cherry-pick data, and take findings out of context. To win, the skeptics don't have to disprove global warming, they just have to convey the notion that it's still under debate so that the public says, "I'll wait until the scientists sort it out before I start worrying." But the scientists have sorted it out, and they've done so despite being natural contrarians. That's why the consensus that humans are affecting climate is so extraordinary. If the public realized the breadth and depth of this consensus, climate change would get the consideration it deserves. The naysayers know this, and they jump on any report that underscores the rare scientific unanimity on the issue. Naomi Oreskes of the University of San Diego felt this heat when she published a study in Science. Her simple thought was that if rank and file scientists did not share the consensus of the leaders of major scientific organizations, dissents would have shown up in the peer-reviewed literature. Critics castigated her on the internet, on television and on the op-ed page of the Wall Street Journal, but there has been no credible challenge to what she actually said in her article. Just recently, the sports psychologist who's unpublished study was the basis for the naysayer attack on Oreskes, backed off from his assertions. There has always been an easy way to get past the naysayers disinformation campaign because their arguments always fall apart upon close examination. The climate skeptics' strategy rests on the assumption that most Americans are too lazy or too ignorant to look past the headline. So far they have been right, but ultimately spin collides with reality. Just such a collision seems to have taken place in the case of American attitudes towards the war in Iraq, and it cost the GOP control of Congress. Among those swept out of power will be Inhofe, and the incoming chair, Barbara Boxer of California, has stated that she will make global warming a priority. That alone gives cause for hope that a real discussion of the threat of climate change can get started. Let's hope that it's not too late.
Short Take
Relaxing COVID-19 Restrictions will Kill, not Save, the Economy
[This is a more developed version of the previous Short Take}
Those who want to relax mandates on self-isolation and social distancing to save the economy have got it exactly backwards. Reopen society too soon, and we risk destroying the economy as well as public order and our shaky democratic institutions. The reason comes down to two words: supply lines.
Supply lines for necessities such as food are already under stress. Those going to grocery stories encounter random instances of empty shelves and vegetable bins. Smithfield Farms shut down a South Dakota plant that supplies roughly 4% of the pork in the nation after over 500 of its workers tested positive for the coronavirus. Other giant meat processors such as Tyson have also shut down plants for similar reasons. Farmers in the West are having trouble finding workers to harvest the crops now reaching maturity in the fields. And even if they manage to get the crops picked, farmers are out of luck if the truckers fail to show up, or the flow of packaging for their products get interrupted.
Right now, these disruptions are episodic, but that should be concerning because we haven't even seen the end of the first wave. What we have seen is that vital front-line workers such as nurses, doctors, EMT's, and other first responders have had trouble finding protective equipment and maintaining morale. Some have staged walkouts over the dangerous conditions, and these are workers with a sense of mission.
By contrast, for most of the hourly-paid workers who keep supplies made, distributed, and sold, their work is a job that pays the bills. It would be appropriate if society recognized that they played a vital role, but mostly these workers encounter demanding bosses, monotony, and surly customers. If sick, they are not going to work – nor would we want them too. And they are not likely to risk their lives if going to work exposes them to contagion.
Disruption of one link, e.g. the trucker that delivers food the last mile, could halt a supply chain. COVID-19 is a threat to every link. Should a second wave hit before there is a readily available, cheap and effective treatment, it's a very high probability that many supply lines will be disrupted and filling the gaps could easily overwhelm the nation's businesses.
Even today, on the evening news, we see images of vast caravans of cars lined up to get supplies from food banks. Imagine two weeks of empty shelves in the stores that feed our cities. How likely is it that civil order could be maintained in that situation? Will people suffer in silence if they realize that they can't buy food for their kids because our leaders reopened the economy before a treatment was available because they wanted to prop up the stock market (which is how it will be portrayed)? If we want to look analogues for what life is like once supply chains break down, they're readily available today in cities like Mogadishu, Kinshasa, and Port au Prince.
Thus far, the Trump administration's response to the pandemic seems to be a mélange of Boss Tweed, Don Corleone and Inspector Clouseau. For the next act, the administration has a choice: Churchill, who bolstered British morale during the London Blitz, or Pol Pot, who sacrificed millions of his countrymen for a bad idea. Let's hope those around Trump can convince him that the cure for the disease is the cure for the economy.

read more