Latest Musing

Imagining a Post Pandemic World
How might a post-pandemic world look and feel? Let's imagine a creative team at a New York City advertising agency pitching a campaign in 2050 for a new perfume (more than most products, perfumes are sold by attaching to the dreams and aspirations of their times). The Big Apple, ...

continue
Latest Book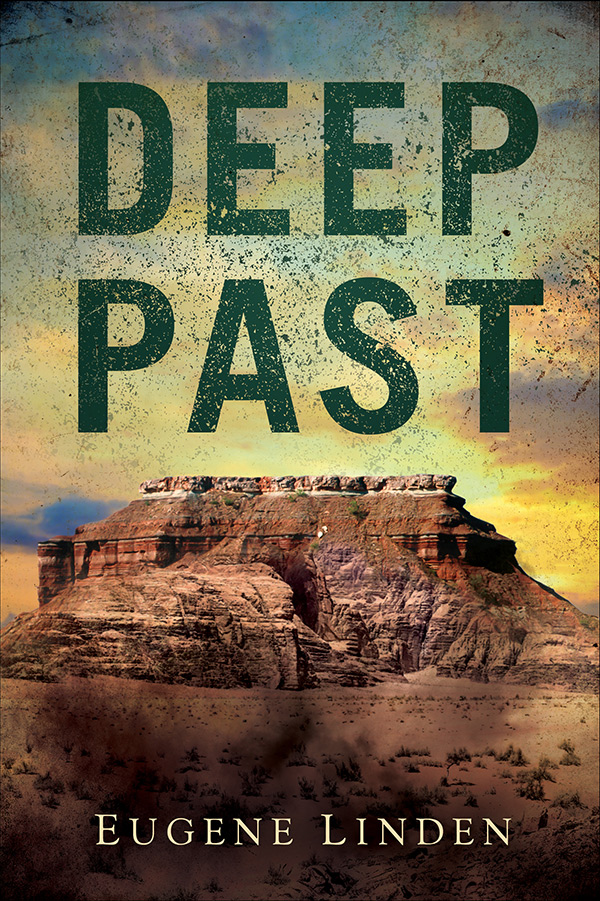 Deep Past
Buy from Amazon

more info
Articles by Category
endangered animals
rapid climate change
global deforestation
fragging

Books




Winds of Change
Buy from Amazon

more info
Afterword to the softbound edition.




The Octopus and the Orangutan
more info




The Future In Plain Sight
more info


The Parrot's Lament
more info


Silent Partners
more info


Affluence and Discontent
more info


The Alms Race
more info


Apes, Men, & Language
more info
Trump, the Toxic Legacy of the Financial Crisis
Sunday November 05, 2017
Today, the Lost Angeles TIMES published my oped as part of a a package on the first anniversary to Trump's election. Space was limited, so I thought I'd put up the more fleshed out version here:

Ten years have passed since the beginning of the great financial meltdown, and perhaps the most toxic legacy of that crisis was the election of Donald Trump as President. I'll get to that linkage in a moment, but even before Trump's election there were signs that the crisis was part of a worrisome trajectory. The near meltdown fits within a recurring cycle in American capitalism in which generational forgetting and greed conspire to foster credit bubbles, which inevitably burst, ruining millions, but leaving intact the system and perverse incentives that in turn set the stage for the next turn of the cycle. In recent decades this cycle seems to have a period of eight to ten years – something to keep in mind on this tenth anniversary – but the wildly improbable Trump presidency suggests that wobbles in this cycle are becoming more extreme and spreading beyond the economic to the political. If we do not pay heed to the lessons of the financial crisis, the next phase of this cycle could be the last for America as a functioning democracy.

What are those lessons? The biggest, hiding in plain sight, is that the crisis is not over. The U.S. remains in what future economic historians will call a depression. We've had ten years of subtrend growth, and even today, the economy remains so fragile that the Federal Reserve is hesitant to raise interest rates from their unprecedented emergency levels. Taking per capita GDP (the most meaningful measure since it adjusts for population growth) from its previous peak in the fourth quarter of 2007, the annual growth rate over the past ten years has been a limp 0.50% per year. It seems that every year since the meltdown economic forecasters have predicted that the economy will break out of its doldrums, only to be disappointed and make the same bright prediction for the following year.

A principal reason for the subpar performance has been slack demand – people simply don't have much money to spend. Trends in automation, globalization, and financial engineering have left the median American household little better off than it was 50 years ago despite the fact that participation by women in the work for has increased by more than 50%.

The average non-supervisory worker has actually lost a little ground since 1967, earning $743 a week as of August, versus an inflation-adjusted $792 a week fifty years ago. While the median family's income has virtually flatlined, in that same interval U.S. real GDP nearly quadrupled.

Consider events of the past few decades. Inflation decimated worker savings in the 1970s, and then the end of the Cold War unleashed forces that suppressed their wages. Outsourcing exposed American workers to competition from a global work force; unions lost their bargaining power; automation steadily worked its way up from blue collar to white collar functions, and the more recent explosion of ecommerce threatens the tattered remains of the bricks and mortar economy, eliminating not just retail jobs but the construction, real estate, and service functions that supported stores and malls.

Then 2008 hit, which threw nine million people out of work, put more than 3 million households in default on their mortgages, and ruined the credit of many millions more. Since then, many have gone back to work, but at lower paying jobs with fewer benefits, and no job security. Millions more simply gave up, and, as Alan Krueger of Princeton recently argued, many of those turned to opiods.

Against this harsh reality, the average family turns on the news and hears that the economy is at full employment, and that banks are again paying out fat bonuses. They also hear that some of these bonuses were the reward for pursuing predatory practices (such as the fake accounts and unnecessary auto insurance Wells Fargo forced on an estimated 3.5 million of its poorer customers). No wonder people are angry.
The Trump phenomenon revealed that significant numbers ordinary people sense they are being screwed by the establishment. Millions have concluded that both political parties serve a shadowy nexus of financial and corporate interests. This nexus seems all the more sinister because it has no official status or organization -- which makes it fertile soil for noxious conspiracy theories. The "system" needs no organization because it is a commonly shared set of ideas about free markets, deregulation, the frictionless movement of money, and the role of central banks. To paraphrase the late Charles Reich, the elite don't run the machine, they tend it.

The power of this nexus is undeniable. One act that set the stage for the financial crisis was the repeal of the Glass-Steagall act, which had previously prevented banks from risking depositor money in less conservative investments. Banks had been pushing for this for years, and in 1999 Bill Clinton, a Democrat signed its demise.

Unfettered, the big banks and other financial institutions plunged into the mortgage business, getting fees for placing loans with unqualified borrowers (remember NINJA loans?), and then stuffing these into securitizations to get them off their books as quickly as possible. For those who worried about the consequences, the revolting mantra of the day was "You won't be here; I won't be here." In those days, volume was the key to riches, and so the lending ran amok, at least until the unqualified borrowers started to default and the entire pyramid collapsed.

The durability of this shared set of ideas has been astonishing. Despite the '08 near death experience, the paradigm of "getting government out of commerce" survived, just as it has survived the Savings and Loans crisis in the 1980s, when deregulation encouraged owners of these conservative institutions to take on excessive leverage. Now, ten years after deregulation and excessive leverage ruined millions, the Trump administration is again deregulating madly, and risk is creeping back into the financial system as investors embrace risk in the search for returns.

If you didn't tell Trump voters that Thomas Piketty's thesis was in spirit a Marxist analysis, most would probably agree with his argument that in the struggle between capital and labor, capital has emerged the clear winner. Ordinary people see it everyday in their own diminished prospects while the elite grab ever more of the pie. They, correctly, didn't think Hillary would do anything to change the system, so they bet on a snake oil salesman who lied that he could. Instead, as we've seen, he's busily handing the keys to Wall Street corporations, the wealthy and himself.

Trump's first priority after inauguration, for instance, was to repeal Obamacare. The motivation behind this effort became clear as the GOP-controlled House's original plan called for the repeal of surtaxes on the wealthy. Since by design, the plan had to be revenue neutral, such cuts could only be achieved by raising taxes on the less wealthy (and by cutting Medicare benefits, which make healthcare affordable for the Trump base). Now, Trump's big push is to lower corporate tax rates. Over ten years, each percentage point of corporate tax rate reduction costs the Treasury an estimated $100 billion in receipts. If Trump gets his way, this shortfall would run into the trillions, and the only ways to pay for that would be to raise taxes on individuals, or to cut government spending, over 60% of which currently goes to the poor and middle class in the form of benefits.

So, how will these passed-by workers react when they realize Trump is a false prophet? And how will they react when the next crisis hits, and their hard times get even harder? Some will go down the rabbit hole of far right conspiracy theories, while others will decide to take to the barricades to bring down capitalism from the left. In the past in the U.S. the center has held, but can we be sure that will be the case the next time around, particularly if desperation drives more people to the extremes and the center shrinks even further? Years ago, the late diamond magnate Harry Oppenheimer explained his progressive labor policies by saying, "If they don't eat, we can't sleep." The elites of today would do well to heed this warning.

Short Take
A Slippery Slope?
I've had some back and forth with some friends on the insurrection last week and the subsequent media bans. Some see a slippery slope towards censorship; I see a unique set of circumstances.
With regard to the invasion of the Capitol, it speaks to the sheer lunacy of the moment I would be quoting a Wall Street Journal editorial, but they put it best: The head of the executive branch incited an attack on the legislative branch with the hope of overturning a lawful election. Zip-tie carrying paramilitary troops thinking that they were aiding Trump's cause, came within minutes of kidnapping members of Congress. They were actively seeking Pelosi and knew where they were going. Trump had urged them to come to DC, and then urged the march on Congress, using the word "fight" 20 times in his speech, and saying he would be with them.
Even before the insurrectionists were driven from the Capitol, violent fringe elements had begun planning major events for Jan. 17, and also to disrupt the inauguration.
This is a unique set of circumstances.
The uniqueness comes from the relatively new element of social media, particularly Twitter, and the instantaneous reach and enormous scale of the internet. These factors turbocharged the volatility of this already combustible situation. Never before in our history have people been able to instantaneously recruit like-minded people. Given the explosion of human numbers, this means that truly dangerous psychotics have a lot of company.
They no longer have to seethe alone and can join with others who share their delusions. And they have guns.
Truly dangerous psychotics are rare. I don't know what the numbers are, but probably upwards of one in a thousand. Even that low guess would amount to 330,000 people in the U.S., and the number is probably far larger.
The point is that if a meme gets out there – e.g. that Democrats are led by blood-drinking pedophiles who stole the election – it might gain casual traction with large numbers of people due to a long-standing susceptibility to conspiracies in the U.S. (I've been thinking about this susceptibility since I first investigated fragging in Vietnam). Much more dangerous: the meme will also gain recruits among that tiny, really violent, really delusional, fringe. And if there's a goal or an event, even though that cohort represents a tiny percentage of the population, they can be rallied and brought together to become a significant force. And again, they have guns.
We saw this last week. Yes, there were a lot of people who sincerely bought Trump's lie that the election was stolen, and came to DC thinking there was still a chance to pressure Pence and others to overturn the election.
But, we also saw a Who's Who of nut groups leading the charge -- neo-Nazi's, Proud Boys, Confederate flags wavers, holocaust deniers, holocaust embracers (!), militia members, and God knows who else. Most of these were feckless blowhards, but the invaders also included the zip tie guys, and others who were blood brothers to the fanatics who wanted to kidnap and lynch Gretchen Whitmer.
The execs of Twitter, Facebook, etc. saw what happened and recognized that their platforms were being used, either directly or through Parler, to organize similar, violent events in the run-up to the inauguration. They also saw that the fomenters were using Trump's tweets to bless their crusades with a patina of legitimacy, even nobility.
At Twitter the staff was in near open rebellion, and I'm sure that execs at the other companies wondered about liability, culpability, ad boycotts, and Elizabeth Warren campaigning to break them up if another violent event resulted from their passivity. (Apparently, a potential ad boycott was one reason why the head of content at Cumulus radio threatened to fire Mark Levin, Ben Shapiro, and Dan Bongino if they didn't STFU about the election being stolen.)
So, the tech and social media giants acted, and in doing so, dramatically underscored their awesome power. This show of force is going to provoke a lot of discussion about how these companies exercise discretion about content, about whether they should be broken up, regulated, or otherwise held responsible for their content and their decisions about content (which would dramatically shrink them).
I don't think they are going to come out of this unscathed.
One other thought. IMO, the biggest disruption of the internet can be summed up in one word: disintermedition. The internet has given people direct access to data, markets, people, information, and endowed everyone with the ability to be a pundit, reporter, influencer, or brand.
The disappearing intermediaries are the editors, producers, fact checkers, brokers, market makers, etc., who previously, maintained standards, buffered markets, and in myriad ways provided some friction that in the case of mainstream media, prevented complete fabrications from gaining traction with the broader public, and, in the case of markets, modulated price movements and reduced the probability of panics. We're going to miss them.
read more