It's Firefly Season
Saturday July 12, 2014
It's firefly season, high summer, pretty much my favorite time of year. My evening ritual this time in July is to head out to my favorite bench, nestled in a corner of the yard.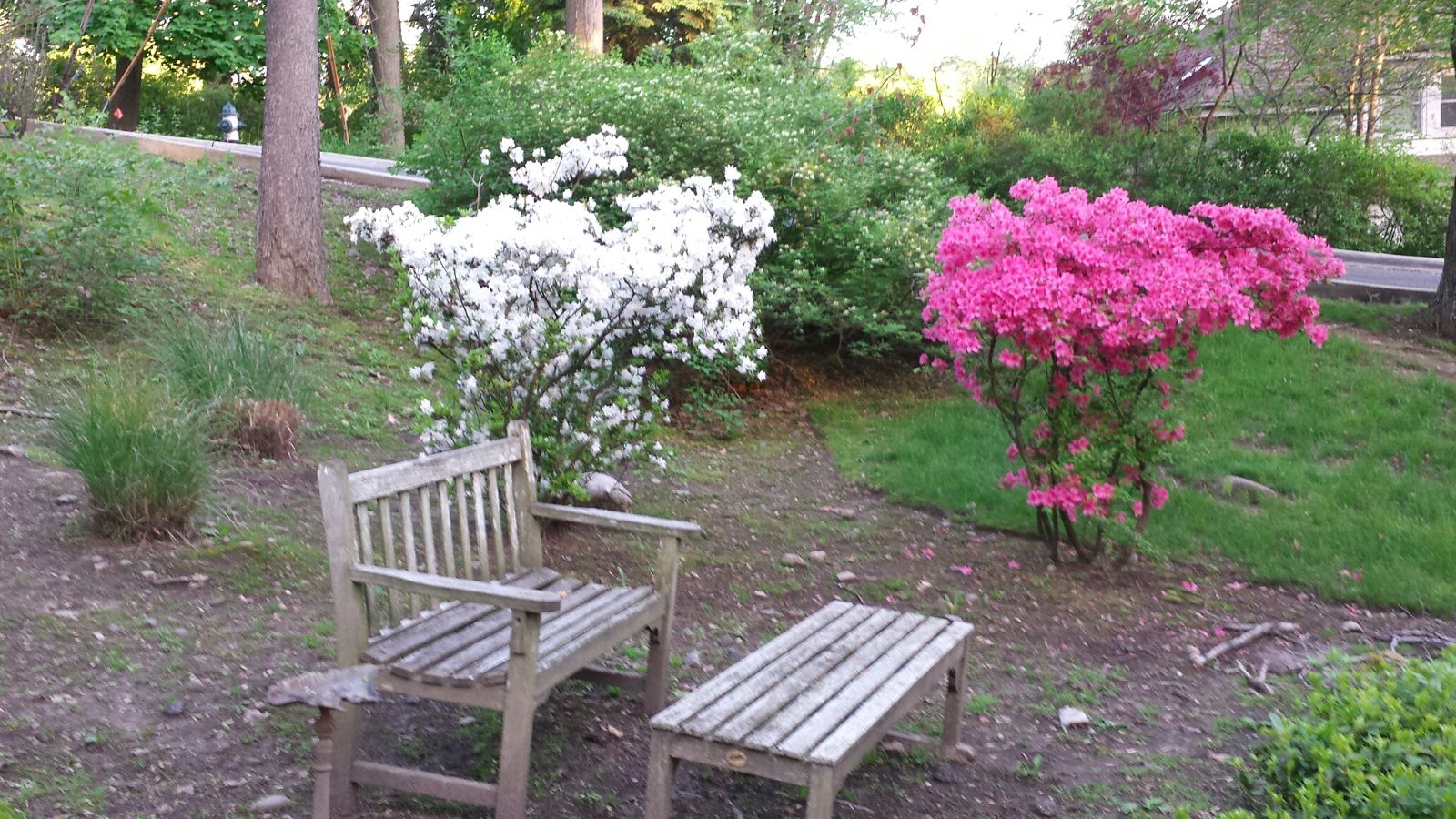 I usually bring a glass of wine:
The cat's troop out for family hour. Here's Noodles:
Typically the air is balmy. Birds sound the alarm about the cats. The cats tustle. I look out at the giant trees that frame the yard:
My teenagers always seem to have something else to do, That's fine; just sitting there, looking out at the trees or up at the clouds, makes it a perfect summer evening. At about 8:15, the fireflies start coming out, and then about ten minutes later the sprinklers come on and chase me and the cats away. I suppose I could reset the timer, but I usually just repair to the porch to finish my glass of wine.